In a remarkable show of force, Venezuelan director Lorenzo Vigas swept up the coveted Golden Lion prize - the Venice Film Festival's top award - for best film with his first feature film "From Afar" (Desde Alla).
Vigas' Spanish-language drama - set in Caracas, one of the world's most violent cities - explores repressed gay love.
Argentine filmmaker Pablo Trapero took home the Silver Lion for best direction with his film "The Clan" (El Clan), about a family in Argentina who kidnapped and murdered people in the 1980s.
The runner-up Grand Jury Prize went to American director Charlie Kaufman and co-director Duke Johnson for their animated release "Anomalisa."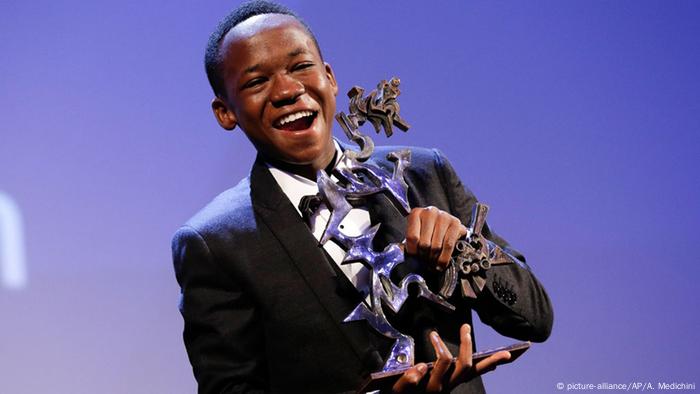 Abraham Atta plays a child soldier in "Beast of No Nation," starring British actor Idris Elba
Ghana's Abraham Atta won the Mastroianni Prize for best new young actor in "Best of No Nation," in which he plays a child soldier in an unspecified African country's civil war.
Italy's Verlia Golino took the prize for best acress in "For Your Love" (Per Amor Vostro), while French actor Fabrice Luchini took home the best actor award for his performance in "Courted" (L'Hermine).
The Venice Biennale's jury was chaired by Mexican director Alfonso Cuaron, and comprised 21 films from across the globe.
ls/rc (Reuters, AP, AFP)