In the De Slegte shop in Brussels book-lovers find a full four storeys of second hand books. Among them are many rare copies, books that long have been out of print. The people browsing the endless shelves for a hidden gem mostly want the real thing – a physical book. For many, the hunt for the book is almost as important as the book itself. "I would kill to find the book I want," one of them jokes.
Just down the road from De Slegte bookshop, however, executives from Google have been setting out their vision for an entirely different world. A global empire of digitalized books that's set to revolutionize the way we read.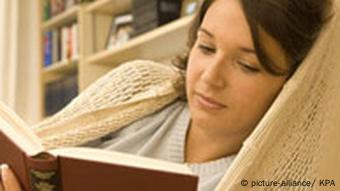 Wíll reading a book made from paper soon be a thing of the past?
"If I had my way in fifteen years from now, I should be able to go into a bookstore and buy any book ever published, any book ever printed," says Dan Clancy, Director of Google Books Engineering. "I should be able to buy it as a physical book or a digital book. Some people will physical books, some more digital books, others both."
Europe still needs to be won over
Dan Clancy has been pushing hard to try to persuade weary European publishers and authors to sign up to the project. In the United States, Google Books already has started working with libraries to digitalize millions of books and it looks set to have the exclusive right to sell out-of-print and out-of-copyright books – a global stock of up to nine million books. But in Europe there are big fears that Google will just sling books online without prior agreement from European publishers.
"If a copy of a book published in Europe finds its way to US libraries, Google could scan that book even if the rights have not been sold in the US market," says Angela Mills Wade of the European Publisher's Council. "And this of course could possibly harm the publisher's own opportunities to sell those rights."
Bernard Gerard, director of the association of Belgian publishers, says copyright infringement is the crucial issue at stake.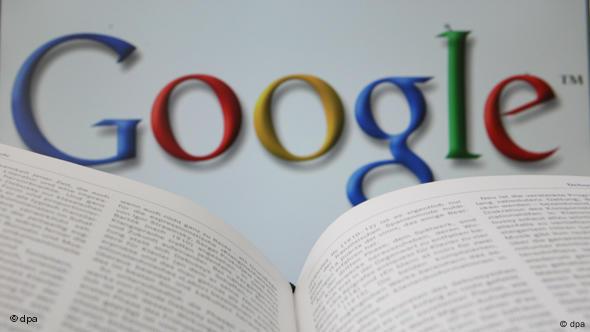 Critics warn that the copyright infringments could hurt European publishers and authors
"The problem is that it's very complicated for any publisher to check which books Google has already put online." He cautions that it would "take years" for Google to meet European copyright demands – which vary in every country.
"The right to digitalize books ultimately rests with the editor," Gerard explains. "No book should go online without a previous deal with the editor. If that doesn't happen, there is a clear violation."
In countries like Germany, Spain, Switzerland, there's also lots of concern that Google would have the global monopoly over books.
Google has now made concessions to European publishers and despite the fears that it will become a big monopoly, many booksellers are enthusiastic. Several publishing houses and prestigious university libraries, such as Gent and Oxford say they already have registered an increased usage.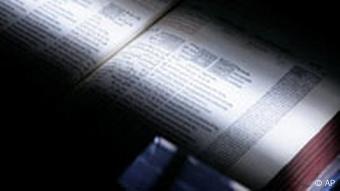 Hundreds of librarians from the US have offered their books for scanning
"If you are a student and want to just read one chapter it's far easier just to search online. You don't have to go to the library and spent ages looking for it." Google's Dan Clancy says.
Preserving cultural heritage
Booksellers are not necessarily opposed to the Google project. In many cases it's a question of whether these books disappear from the cultural heritage altogether or whether they can be preserved in digital form.
At De Sletge, Koen Bonnevie holds up a magnificent, gigantic leather-bound volume. "This is a very rare edititon," he says. "It has engravings of the Old Testament and you will never be able to replicate this online. There will always be people who want the book itself. But when all copies are gone from the market, you will still be able to look at it online. And I see this as a good thing. I think it will hurt us a little bit but not very much."
After all, there probably will remain those bookworms scanning the shelves at De Sletge. "I love the touch, the feel and smell of a book," one shopper says. "It's a passion. Going online could never be the same."
So while Google Books really has a winning argument when it says it wants to preserve books for eternity by putting them online, it will never be able to replace the aura of a beautiful book.

Author: Vanessa Mock / ai
Editor: Rob Turner