Despite evidence from the Eurocontrol air traffic body showing "more than 1,000 CIA flights" had gone through European airports and airspace, governments had shown "incriminating inertia," said Claudio Fava, who is leading a European Parliament inquiry into allegations that the Central Intelligence Agency secretly transported prisoners through EU territory in what have become know as extraordinary renditions.
"We think that after Sept.11, extraordinary renditions were not rare, but a practice that was very well known and wide-spread geographically," said Fava, an Italian Socialist.
European parliamentarians decided to set up a special committee to look into the allegations in January in parallel to a separate probe by the Strasbourg-based Council of Europe.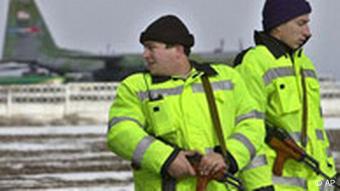 A US plane in Romania
Washington has come under intense fire in the last few months after reports about hundreds of CIA flights, suspected of carrying undeclared prisoners across European airspace, since the Sept.11, 2001 terror attacks.
Because they do not have the authority to require individuals to appear before the committee, the EU lawmakers are relying on voluntary hearings and publicly available information.
Fava said that such voluntary hearings had confirmed that the CIA was "clearly responsible for the abduction and the detention of terrorists on the member states' territory."
Italy, Sweden, Bosnia involved?
In a draft report to be submitted to other EU lawmakers in June, Fava singled out EU member states Italy and Sweden as well as Bosnia, which harbors ambitions to join the 25-nation bloc one day.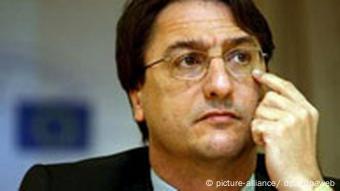 Claudio Fava
Fava said that it was "improbable that the abduction of Egyptian cleric Abu Omar on Feb.17, 2003 in Milan by CIA agents was organized and carried out without the previous knowledge of Italian authorities and security service."
He also criticized Swedish authorities for "turning Egyptians Mohammed Al Zary and Ahmed Agiza over to CIA agents in order to repatriate them to Egypt knowing very well about the risks of torture."
Fava also slammed Bosnian authorities for ignoring warnings of the Bosnian Human Rights Chamber in 2002 and transferring six Algerian residents to the United States, which has since sent them to the controversial detention center in Guantanamo, Cuba.
Examining al-Masri case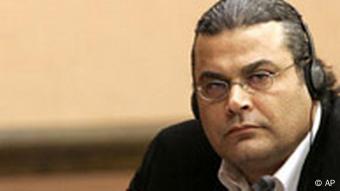 Khalid al-Masri testifying in Strasbourg in March
Members of the parliament's committee investigating the CIA flights are to head to Macedonia on Thursday and Friday to look into the case of Khaled al-Masri, a German of Lebanese origin, who accuses the CIA of having kidnapped him at the end of 2003 and interrogated him in Afghanistan.
They are also to visit the United States on a May 8-12 trip, although it is uncertain who will agree to see them there.
EU foreign policy chief Javier Solana has agreed to meet with the lawmakers on May 2 and German Foreign Minister Frank-Walter Steinmeier has also agreed to an interview.