For an international power often dismissed as too soft, the European Union is becoming increasingly fond of using sanctions to coerce other countries to its will. But a new paper by Konstanty Gebert, of the European Council on Foreign Relations (ECFR), accuses the EU of a "wilful blindness" in the way that sanctions are imposed, which has led to inconsistent successes and protracted deadlocks.
As of June 2012, the EU had sanctions in place against 26 countries around the world. And there has been a sharp increase in the last three years - from 22 decisions in 2010 to 69 a year later. Most of these have been focused on "outlaw" countries like Syria and Iran, but the EU has also shown that it is more willing to spread these diplomatic and economic weapons around - imposing them on 16 different nations in 2002, but to 28 in 2011.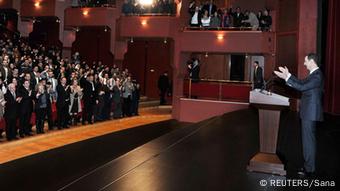 The EU has been widening its sanctions program against outlaw states
The term "sanctions" can of course refer to a range of measures, some political, others economic. Some aimed at governments, others at individuals within those governments, and others still at private individuals. Often it comes down to freezing financial assets, or blocking trade in certain industries.
And the aim of sanctions can be equally wide-ranging - they can either be punishment for severe human rights violations or democratic backsliding, or deterrents to prevent countries from carrying out actions that could threaten European security.
Wilful blindness
Gebert's criticism of the EU's sanctions policy is severe, and he concludes his report by condemning it as "wilful blindness."
"Frankly I can find no other justification for the kind of incoherent and ultimately ineffective policy-making," he told DW. His particular criticism is a failure to monitor and police sanctions. "Especially the refusal to grant ourselves instruments to assess what it is we're doing, and the impact of what we're doing," he said.
An example of this failure was the EU's visa bans on Belarus, where loopholes were left open. Meanwhile, the EU's economic sanctions on Burma (Myanmar) and Libya were exposed as inconsistent because in both cases the oil industry was exempt - leaving British and French, for instance, free to strike lucrative deals.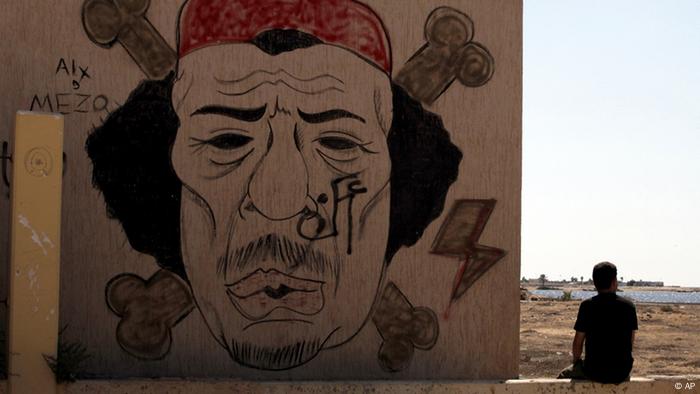 The sanctions against Gadhafi's Libya were modest, and successful
Successes when the aims are modest
But Gebert acknowledges that EU sanctions against Libya under General Moammar Gadhafi were sometimes successful - when the aims were specific, limited, and realistic. "Our demands were that Libya desist from engaging in international terrorism, and surrender people involved in it," he said. "Given the limited nature of those goals, it's probably unsurprising that Libya eventually complied - although sanctions had to be re-imposed and re-imposed again in order to make sure that Libya did not engage again in that behavior."
Gebert believes that it was the modesty of these goals that led to success. "The interesting thing about Libya is that no human rights or democracy sanctions were imposed, although arguably it was a much more vicious dictatorship than, say, Belarus or Myanmar, who we imposed heaps of sanctions on," he pointed out. "One of the reasons that Libya was a success story was that we avoided taking the more difficult engagement."
But Alex Vines, research director at Chatham House think tank and former sanctions inspector for the United Nations, does not believe it is that simple - sometimes, he points out, sanctions work most effectively as a political signal - regardless of how well they are policed.
"The EU sanctions on Myanmar were not successful until they were lifted," he told DW. "They were used for rewarding positive behavior. In that case they have been a useful tool to mark various improvements in Myanmar, so it didn't really matter whether they were being monitored or not."
"Sanctions have their own political moment when they're useful, and then there are long periods of time when they're not particularly effective or can be counterproductive," he added.
Two types of sanctions
Gebert believes there are two schools of thought when it comes to sanctions. "One is that sanctions should be like carpet-bombing - as unavoidable as taxes," he said. 'You have engaged in behavior that we have listed as unacceptable, and there's hell to pay.' "There's a good argument to be made for that, assuming that we are capable of delivering on that threat. But we're not."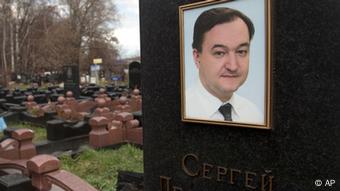 The Magnitsky Act is an example of a successfully tailored sanction, said Gebert
Gebert argues that the second option - sanctions tailored to a specific situation - are much more effective. "If you look at the way Russia reacted to the Magnitsky Act imposed by the US, this is a classic example of custom-made sanctions that worked because they hurt," he said. (Sergei Magnitsky, a lawyer who uncovered tax corruption in Russia, died in a Russian prison in 2009 - allegedly after being tortured. The US Magnitsky Act banned certain Russian officials from entering the US and froze their assets.)
"At the same time, ordinary Russians not only did not suffer from those sanctions, but were actually quite thrilled that somebody is taking on the bad guys," said Gebert.
Again, however, Vines does not agree that clear, limited goals lead to success. "Sometimes it's about keeping the target guessing," he said. "It depends on the situation. One size does not fit all."
Communicate and sacrifice
Where both Vines and Gebert agree, though, is that communications with the population in the target country is vital - particularly any opposition movement. The people in any country against which sanctions are imposed need to be told the reasons - if they are not, the government in that country can use the sanctions can be used to harm the EU politically.
And when it comes to economic sanctions - which clearly are more likely to harm the population of a targeted country, the sanctioning power should be prepared to take the costs into account.
"Ultimately, if we want to hurt somebody, we have to use economic sanctions," said Gebert. "But more importantly, the impact of economic sanctions increases when we, the sanctioning powers are also willing to pay the price. In the huge sanctions imposed on Myanmar, the oil industry was exempt, and actually EU-Myanmar trade increased under sanctions. If I was a Myanmar general, I would have thought that the EU was not entirely committed to what they were saying."