"I lied. I lied about the sandpaper. I panicked in that situation and I'm very sorry ... I feel like I've let everyone down in Australia." Those were the words of suspended Australian batsman Cameron Bancroft on Thursday, as the fallout from cricket's ball tampering scandal rumbled on.
The 25-year-old had little choice but to admit his guilt but it wasn't him that really let his country down, it was those who put him in the situation: namely Steve Smith, David Warner and Darren Lehmann.
Smith and Warner, captain and vice captain respectively, have received 12 month bans from international cricket for their part in the ball tampering incident in the third test against South Africa, while Bancroft copped nine months from Cricket Australia. It's hard to escape the feeling this discrepany is a tacit admission that, despite being the man who actually scuffed the ball to increase the likelihood of reverse swing, Bancroft was put in a wholly unenviable situation.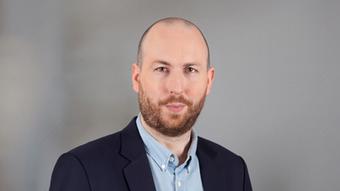 DW's Matt Pearson
That match in Cape Town was just his eighth Test (Smith and Warner have played 64 and 72 respectively) and, it seems, he was asked by the so-called leadership group (which now convieniently consists of two people and leaves out Lehmann, the coach) to do their dirty work.
With an average of 30.92, no test hundred and his place still insecure, it was difficult - though not impossible - for Bancroft to say no. Going against the orders of your superiors takes guts and the youngster didn't have the stomach for the fight. In Perth on Thursday, he acknowledged that his failure to extricate himself from a difficult position could be fatal to his sporting future.
Cultural failings led to this point
"The thing that breaks my heart the most is that I've given up my spot in the team for free," he said. "People know I worked so hard to get to this point in my career and to have given up that chance for free is devastating."
There's no doubt the careers, and earnings, of Smith and Warner will also take a dent, while Lehmann has announced that he will resign after the final Test match of this series, which begins on Friday. But once the sentences are served, there seems little doubt that Australia's best two batsmen will walk back in to the side, assuming they aren't tempted by the freelance Twenty 20 lifestyle enjoyed by a number of ex-test players.
Bancroft is a patsy for an Australia setup that, under Lehmann, Smith and Warner, has consistently espoused a culture of "headbutting the line" as they put it, or "being objectionable and morally dubious" as many observers, including this writer, would see it.
Nevertheless, even an Englishman like me — who would love to think that cheating was the reason for our most-recent Ashes humiliation and would be quite happy to see Warner in particular never pull on the "baggy green" Australian cap again — must admit that the Aussies have been harshly treated — both in terms of the bans and a media response that's come close to a witch hunt.
Though the pre-meditated nature of this incident is particularly unedifying, it's not the first time top level cricketers have been caught manipulating the ball. In fact, Smith's opposite number in the Cape Town test is a repeat offender.
Precedent suggests punishment doesn't fit the crime
Faf du Plessis was caught using the zip of his trousers to rough up one side of the ball in a 2013 test against Pakistan and then using a mint he was sucking on to shine one side of the ball against Australia in 2016. The South African lost 50 per cent of his match fee for the first incident and 100 per cent for the second but hasn't missed a single match as a result of his indiscretions, which were as blatant as that of Bancroft.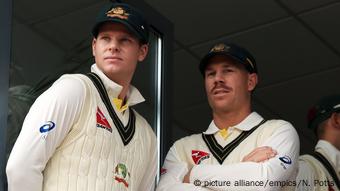 Mike Atherton, then captain of England, received a similarly lenient punishment in 1994, while Indian great Sachin Tendulkar was handed a suspended one-game ban for an incident in 2001. He never served it; he was cleared after India, world cricket's most powerful force, threatened to refuse to play the subsequent test.
In fact, the only notable players to have missed any international cricket as a result of ball tampering are Pakistan pace bowler Waqar Younis (one match in 2000) and Shahid Afridi, also of Pakistan, after he — somewhat bizarrely — bit the seam of the ball in a 2010 match against Australia. He missed two Twenty 20 games.
Smith, Warner and Bancroft will be unavailable for a minimum of eight matches, including a short-form tour of England, and could potentially return just a couple of months before the 2019 World Cup.
The inconsistency of punishments could be ascribed to the decision being in the hands of individual federations rather than the International Cricket Council (ICC) but we're now in an avoidable and regrettable position where Warner, Smith and particularly Bancroft, deserve some sympathy as well as censure.