The legal team representing Assange appeared before a London court on July 12 to appeal against the extradition request which could see the WikiLeaks founder facing sexual assault charges in Sweden.
Assange, who has been under house arrest in the UK for nearly seven months, appealed against the Swedish extradition request earlier this year but his appeal was rejected by a London judge, increasing the likelihood that the Australian will be forced to face a court in Sweden to answer the charges of sexual misconduct brought against him by two Swedish women.
His supporters, as well as Assange himself, have claimed that the sexual assault charges are politically motivated and that his opponents are attempting to silence him and shut down WikiLeaks by having him locked up.
At first glance, his short spell in prison, his period of house arrest and the allegations of rape appears to have done just that. The flood of information from WikiLeaks has been considerably less of late.
His last claim, that WikiLeaks was preparing to release damaging documents related to the dealings of some of the biggest banks in the United States in early 2011, has yet to be backed up. There has been nothing as comprehensive as the massive leaks that first put him in the crosshairs of angry governments for many months.
But the failure to release these documents or make any further considerable collections of files related to other areas of state secrecy available on the Internet has increased speculation that opponents such as the US government were enjoying increased success in cracking down on Assange's network.
Limited leaks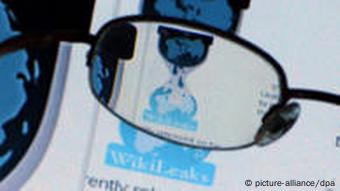 WikiLeaks hasn't made a major revelation for some months
The last major leak was the US diplomatic cable dump of November 2010 although smaller leaks such as those alleging Gulf states' funding of Pakistani militant groups and alleged meetings between opposition Salafist factions and US embassy staff in Bahrain have been revealed on almost a monthly basis.
However, media experts are unconvinced that WikiLeaks is on the ropes or that locking up Assange will have any effect on its operations. The genie, in effect, is already out of the bottle.
"There is no reason to believe that WikiLeaks has been silenced," Sandra Baron, the executive director of the Media Law Resource Center in New York, told Deutsche Welle. "There have been gaps before between major leaks by the organization."
"I would imagine Assange's incarceration would have relatively little impact, unless it turns out that Wikileaks was more of a one-man operation than previously thought to be or that the reported defections of operational personnel from WikiLeaks, if there have actually been any, have effectively limited its operational capacity."
US pursues prosecution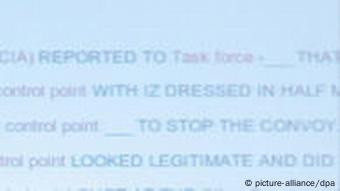 The leaking of US military files made Assange a target
While Sweden awaits the London court's decision on Assange's extradition, the US administration continues to pursue the goal of bringing its own charges against him. The White House opened a criminal investigation into the WikiLeaks founder and editor-in-chief in July 2010 after a massive leak of documents related to the war in Afghanistan was released.
The case of Bradley Manning, a US army private accused of leaking classified military documents to the whistleblowing site, which is currently being heard by a grand jury in Virginia, could be used to target Assange if prosecutors can prove that the WikiLeaks founder personally asked Manning to obtain confidential documents.
Assange has denied knowing the source of the leaks, but has defended Manning as a victim of US government mistreatment.
However, the US administration may be clutching at straws in its bid to prosecute Assange and could actually be restrained by its own laws in its efforts to suppress WikiLeaks and ultimately destroy it.
Sandra Baron believes that US law, which makes it extremely difficult to obtain a prior restraint against publication of materials -even those argued to be relevant to national security interests, - would make it virtually impossible for the White House to utilize US courts to restrain publication by WikiLeaks.
"The best course of action for the US would be to better secure the government's actual secrets from the initial leak," she said. "Governments likely need to review their security policies and practices to ensure that they are not over-classifying material and trying to protect more than logically can be protected or should be protected. That is governments' best defense."
Door to disclosure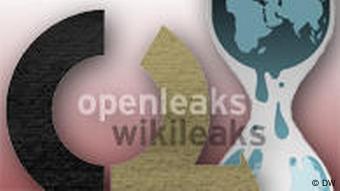 Leaks will continue, experts say, as new sites go online
The international efforts to prevent the release of further material has led some human rights and freedom of speech groups to heavily criticize efforts to silence WikiLeaks. But media experts say that it will now be very difficult for governments to fully crackdown on the growing leak culture and eradicate it completely.
"I believe that suppressing WikiLeaks would have a negative short-term impact on whistleblowing and freedom of information," Professor C. Fred Alford from the department of government and politics at the University of Maryland told Deutsche Welle.
"In the long run, however, the Internet has opened a door for the release of large numbers of documents that will be impossible to close. It does not take much to set up a web page and contact some reporters."
"There are already clones of WikiLeaks in operation or in planning," Sandra Baron added. "I would imagine that others would arise to fill the void over time if WikiLeaks stopped its operations."
Author: Nick Amies
Editor: Rob Mudge