With wolves having returned to Germany in recent years, the Federal Agency for Nature Conservation has said it is likely that wild brown bears will also return to German forests.
"Considering the bear populations in northern Italy and Slovenia, for example, there is a high probability that brown bears will also return to Germany at some point," Beate Jessel, the Federal Nature Conservation Agency's head told German daily Berliner Tageszeitung.
Read more: Bundestag committee debates wolves' protected status in Germany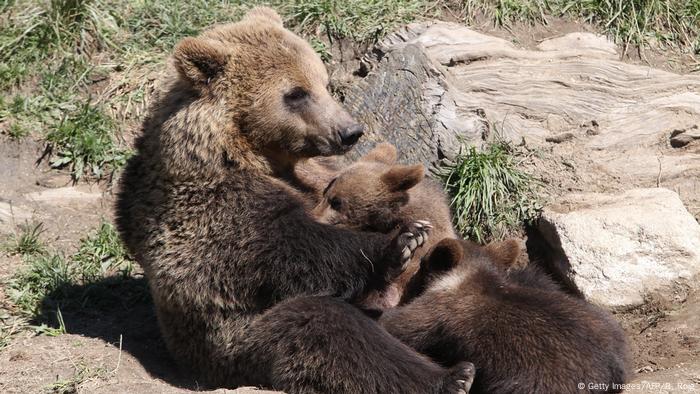 Brown bears in northern Italy and Slovenia are expected to migrate to Germany
The brown bear was considered extinct in Germany after the last bear was shot in 1835 in the Bavarian Alps near Ruhpolding. In May 2006, 171 years later, a young male bear made headlines after wandering 250 kilometers (155 miles) from northern Italy to Bavaria.
Known as Bruno, the bear was considered to have behavioral problems after he began searching for food around houses and appeared to have lost any fear of humans. After failed attempts to catch him, he was shot by hunters in June 2006, before being stuffed and put in Munich's Natural History Museum. There have been no further bear sightings in Germany since Bruno, although this looks set to change.
Jessel, however, said she believes that any potential danger posed by bears must be put into context.
"There is always a residual risk in wild animals," she said. "But this must be seen in relation to other dangers to which we are exposed on a daily basis. One has to look at how many people in Germany are injured or even killed by wild boars or domestic dogs. The probability of an unpleasant encounter with a bear or a wolf is very low."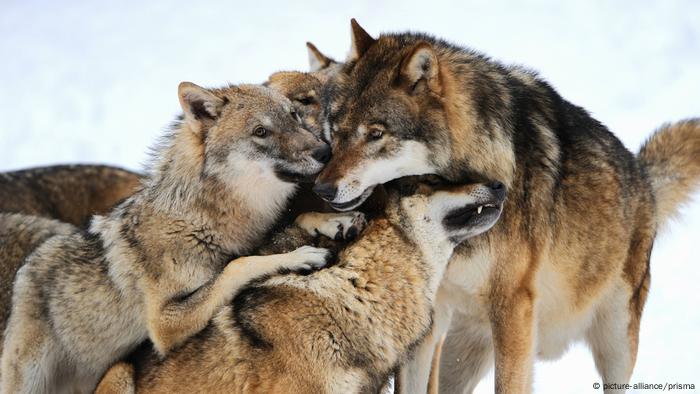 Researchers say there are over 60 wolf packs in Germany
And although bears returning to Germany may be a new development, Jessel points out that it is, in fact, nothing new. "There are enough countries in Europe or North America where not only wolves but also bears have been coexisting with humans for a very long time. This shows that it is possible to live together."
But she stressed that, in order to live together, farmers and shepherds must be given state funding towards adequately protecting their herds. "The important thing is that, in areas where these wild animals migrate, measures must be consistently implemented to protect livestock and inform local populations how to deal with these animals," Jessel said.

cl/sms (AFP/epd)
Each evening at 1830 UTC, DW's editors send out a selection of the day's hard news and quality feature journalism. You can sign up to receive it directly here.