Since national elections last fall, the coalition government in Berlin has been indicating its intention to extend the deadline to shut down all of Germany's nuclear power plants.
According to a law passed in 2002 by then-chancellor Gerhard Schroeder's government, all of Germany's nuclear plants should be switched off by 2022, but the current government wants to push back this cut-off date, possibly by decades.
After recent regional elections in North Rhine-Westphalia, the coalition's plans seemed to hit a snag. Chancellor Angela Merkel's Christian Democrats and her partners in the national government, the Free Democrats, lost their majority in the Bundesrat, the German government's upper house of parliament that represents Germany's 16 states.
It was thought that any extension of the lifespan of Germany's nuclear plants would require the approval of the Bundesrat, but now, Ronald Pofalla, Merkel's chief of staff, has announced Berlin's intention to bypass the Bundesrat entirely.
"At the time, Chancellor Schroeder also passed the law limiting the lifespan of the plants without the Bundesrat," Pofalla said in an interview with the WAZ media group.
Not so fast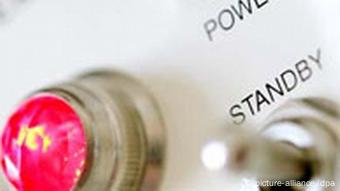 The decision to extend the lifespan of the nuclear plants is on standby
Despite the governments plans to circumvent the Bundesrat, opposition politicians in Berlin are saying "not so fast."
Juergen Trittin, current head of the Green party parliamentary faction, was the environment minister under Schroeder when the original law was passed. He's accusing the government of using legal loopholes to get what it wants.
"An extension of the lifespan would put more strain on the states and requires the approval of the Bundesrat," Trittin said. "The government needs to finally realize: There is no majority of support among the public or in the Bundesrat for more nuclear waste and a higher risk because of aging reactors."
Carrying forth with a law to extend the life of nuclear reactors without the approval of the Bundesrat would go against previous statements made by the current environment minister, Norbert Roettgen.
Roettgen is a member of Merkel's Christian Democrats, and as recently as February, he said the approval of the Bundesrat for such a measure was not only required but also politically recommended.
Whether or not the government is able to surpass the Bundesrat and still get the measure approved depends on the wording and the details of the final proposal, which is set to be presented later this year.
mz/AFP/apn/dpa
Editor: Andreas Illmer