A German foreign ministry crisis team said on Tuesday, Dec. 18, that it was still investigating the reasons behind a German man's kidnapping in the western Afghan province of Herat.
"We are tracking all related information and are trying to find some answers," said a spokesperson said Monday in Berlin.
Police and intelligence officials in Afghanistan said they have begun a search for the 42-year-old carpenter Harald K. reported to be from the Bavarian town of Amberg.
K. travelled to Afghanistan with the Green Helmets as part of project to build schools in the country. He later married an Afghan woman and was living with her and their child in the western province of Herat.
Trouble at home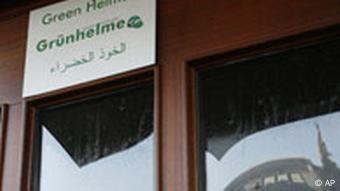 The German aid organization is located near Bonn
K., is also being pursued by German authorities on charges of embezzling money from an aid organization, according to the daily Süddeutsche Zeitung.
He is accused of stealing over 87,000 euros ($125,000) from the Green Helmets aid organization and a warrant was issued for his arrest after he failed to appear in court in 2004, Bonn prosecutor Jörg Schindler told the paper.
Kidnapping details still murky
Even as Afghan police search houses, the circumstances of K.'s kidnapping remain unclear.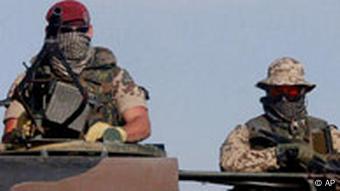 Most German soldiers stationed in northern Afghanistan
Juma Khan Adeel of the Afghan police said the kidnapping could be the result of a family dispute as K.'s wife separated from another man to marry him, the Associated Press reported. A well-known person and carpenter in the region, K. blackmail could also be behind the kidnapping, Adeel added.
K. is the fifth German kidnapped in Afghanistan this year. German engineer Rudolf Blechschmidt was released on Oct. 10 after nearly three months in the hands of Afghan kidnappers. A second man taken hostage with him was killed during captivity.
Germany currently has 3,500 troops stationed in northern Afghanistan.