Men who doubt they are the biological father of their child no longer need rely on secret DNA tests to allay their fears. The Bundestag passed a law Friday, Feb. 22, giving men a legal framework to establish paternity.
The law approved by the German parliament allows a man to request a paternity test against the will of his alleged child's mother and without needing to resort to a legal challenge, which would automatically sever his legal ties to a child whom -- in many cases -- he has spent years raising.
Proving that he is not in fact the child's biological father now no longer necessarily terminates their legal relationship. Thanks to the new legislation, a man can retain paternity even if tests prove he is not a child's biological father.
No more secrets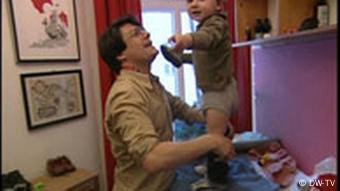 The implications of a legal challenge are no longer as dramatic
Until now, men convinced they were not in fact the biological father of children they were raising were left with few options other than secret DNA tests.
According to German Justice Minister Brigitte Zypries, some 20,000 secret tests are taken every year. But ultimately, they carry no legal weight, because the results are not recognized by courts, and the family is left burdened by knowledge it can do little about.
Zypries has described the new law as an attempt to stop this secret testing, by conceding fathers the same right to establish paternity as other family members.
"This is a good day for all those men who have in the past struggled to escape the burden of financial responsibility," said the Christian Democratic faction's legal expert Juergen Gehb.
Peter Schaar, the Federal Commissioner for Data Protection hailed the law as a "sensible balance serving the interests of the child, mother and father."
Child's best interests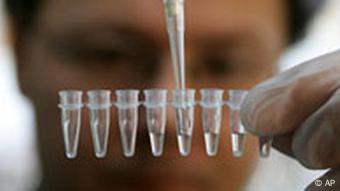 Secret DNA testing has been a boom business
Criticism of the new law came from the opposition Green and Left parties, however, who argued that it failed adequately to protect the interests of the child.
But supporters say the new law makes the child's interests a top priority. A court may rule against a paternity test if it decides that a child is emotionally or psychologically unable to withstand the potential effect.
Although there are no official figures, experts estimate that up to 10 percent of children are raised by men who are not their biological fathers.