Plans to stage an African cultural festival in a zoo in the southern German town of Augsburg last month sparked condemnation among the country's anti-racism groups. The incident was given wide coverage in Germany's mainstream media.
But apart from such one-off controversial events, what hardly receives any attention, according to campaigners, is long-running insensitivity towards ethnic minorities in the country's advertising industry.
A case in point is a poster (photo, above) created for the Festspielhaus Baden-Baden last year to advertise German composer Richard Wagner's "Parsifal" performed by acclaimed US conductor Kent Nagano, currently creative head of the German Symphony Orchestra in Berlin. It showed a famous portrait of Wagner, given a pair of arms with the help of a computer, making slanted eyes in an obvious reference to Nagano's Japanese origins.
The poster, "Kent Nagano Conducts Wagner," didn't even raise an eyebrow in mainstream Germany. But it did catch the attention of advertising industry insiders -- they awarded it a top prize in Berlin earlier this year.
"I think it's tasteless and racist," said Dagmar Yu-Dembski, chairwoman of the German-Chinese friendship society in Berlin, who documents examples of racial stereotypes in the media and advertising. "Highlighting the physical features of Asians in this way is just a cheap ploy to grab attention. The crass reference to Nagano's ethnicity has nothing to do with a classical music concert."
Aki Takase, a well-known Japanese pianist and composer based in Berlin agreed.
"It is shameful that his origins seem to be so much more important in this case than his immense musical talent," Takase said.
Kent Nagano was unavailable for a comment.
Ethnic cliches
Insensitivity to issues of ethnicity is widespread in German advertising, according to campaigners.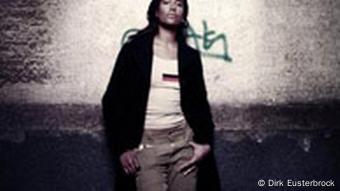 Noah So
Noah So, a prominent black German radio presenter and singer (photo), who founded the group "Der braune Mob," which monitors race issues in the media and advertising, said most Germans think it's perfectly normal to make fun of certain racial minorities.
"In commercials or advertising posters, Asians and blacks are usually used to either give Germans something to laugh about or they're reduced to ethnic clichés," So said. She referred to a current commercial on MTV Germany for an online music download platform, in which an Asian teenager never manages to buy music by his favorite band, as he can't utter the letter "r" and keeps saying "Lamones" instead of "Ramones."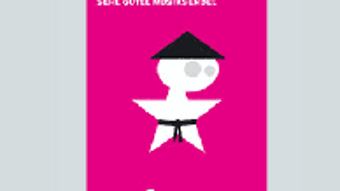 "Das Neue Ladio -- Sehl Gutel Musiksendl" -- Radio channel Youfm for youngsters falls back on the alleged Asian speech quirk (R) again in its advertisement for "The New Radio -- Very Good Music Program"
Such stereotypes are frequently played upon in German ads. "Asians are usually depicted as small, giggly people who can't pronounce the letter "r" and constantly take photographs, while blacks are shown either as victims in need of donations or as hip DJs," So said.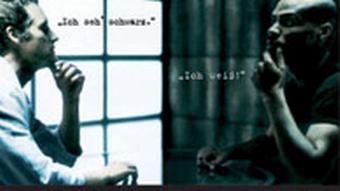 "I see black -- I see white," an advertisement for the GEZ central fees office for public broadcasting in Germany. In German, doing something "black" means doing it illegally.
Norbert Finzsch, a history professor at the University of Cologne, agreed. "The way Africans and African Americans in Germany are perceived and discussed, the way they are presented on billboards and in TV ads proves that the colonialist and racist gaze is still very much alive in Germany," he said in an open letter last month calling for the African cultural festival in the Augsburg zoo not to open.
Selective political correctness?
The allegations might seem surprising given that Germany is known to be particularly careful about relations with its 6.8 million-strong immigrant population, in view of its past.
But anti-racism campaigners suggest that many Germans have a selective concept of political correctness -- an attitude which is perpetuated by advertising, they say.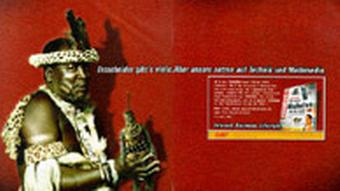 "There are many decision-makers -- but ours rely on technology and multimedia."
"Naturally, you won't find any racist or offensive portrayals of Jews or Sinti and Roma people in German advertising, because most Germans are acutely aware that that's off-limits," So said.
Yu-Dembski added that given Germany's large Turkish population of some 1.9 million, the stereotyping of Muslims in commercials is also taboo. "The Asian community, in comparison, is small and almost invisible. There's almost this unspoken agreement that the Asians are the laughing stock in German advertising," she said.
Please continue reading to find out what the advertising industry has to say
Ad industry denies accusations
The German advertising industry denies accusations of being racially insensitive.
Michael Preiswerk, company board spokesman for the Art Directors Club (ADC), a Berlin-based advertising group that awarded the gold prize to the Wagner poster earlier this year, defended the move.
"It's an excellent poster that goes beyond cultures to form a great work and that very strikingly and succinctly shows Asian culture." He denied it was meant to cause offense. "It's charming and funny and shows openness and multiculturalism," Preiswerk said.
He admitted, however, when asked, that had Nagano been a black American, it would have been "more complicated" to come up with a creative concept.
Volker Nickel, press spokesman of the Deutscher Werberat, an advertising watchdog, also saw the Wagner poster as acceptable. "People who feel directly affected naturally feel upset about such things, but you have to see the advertisement in its entirety," he said.
Though the watchdog has drawn up a list of fundamental rules against discrimination of people in advertising on the basis of ethnicity, race, language and origins among others, it has rarely asked a company to drop an advertisement on those grounds.
Nickel underlined that there had not been any "racist advertisements" in Germany over the 33 years of the industry watchdog's existence, only "questionable" ones and that the country enjoyed high advertising standards.
"There's a great deal of sensitivity in German society and even among companies and people towards other ethnicities -- we really don't need to worry about that," he said. He added that the Werberat received only between one and three cases a year amid some 400-600 complaints about "racist" ads. "It really is a fringe phenomenon," he said.
German reality not just white
Anti-racism groups aren't convinced.
There's agreement that lack of awareness is a big part of the problem -- a sign that the country still needs to make huge strides to become truly multicultural. A further stumbling block is presented by the fact that unlike in the UK and US -- which admittedly also have their own share of racism -- there's no central body or forum in Germany where members of racial minorities can turn when they have a complaint.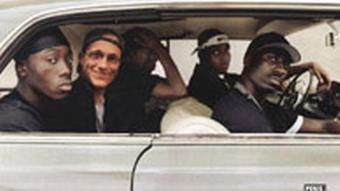 An advertisement for Penisplus, a site for surgical penis enlargements. The ad won an advertising award in 2003.
Others say that average Germans are also to blame. "In Germany, it's very important for people not to seem racist. But they're more worried about how the British press is referring to them and about Nazi comparisons abroad than about how racial minorities are portrayed in their own country," So said.
She added that, since white people are rarely the target of racial stereotyping, it's almost impossible for white Germans to understand how people of color feel when their ethnicity is ridiculed or portrayed disrespectfully.
"German reality isn't only white," So said, pointing out that there are some 300,000 black Germans living in Germany today. "But to hear and see the mainstream public sphere in Germany, you'd think that all Germans are white."