In reaction to a DW interview with Zimbabwe People First (ZPF) leader, Joice Mujuru, the ruling ZANU-PF party said Mujuru's comment was an attack on President Robert Mugabe.
Mujuru had told DW that at Mugabe's age, he should not be even allowed to look "after goats" or make "any serious family decisions."
"In my culture, you don't raise a finger to a man or a woman who is your mother or your grandfather's age. It is spiritual, he is now a living spirit and we are lucky to have him alive.
"If you want to talk to your departed grandfather, you talk to them through him and you don't have to wrong him, because at his age, he is just there to sit around and be respected as a living spirit," Mujuru added.
Mujuru made the comments over criticisms that she was very soft on her former boss. Her statement however raised a political storm in Zimbabwe. Many in Zimbabwe consider any critic against their iconic leader as "a criminal offense," according to lawmaker, Eddie Cross, who is a member of the opposition Movement for Democratic Change (MDC) party.
ZANU-PF party stalwart Jonathan Moyo reacted on Twitter that "without the late General Mujuru and President Mugabe, Joice is politically nothing."
A government-owned newspaper, The Herald, also ran an article quoting analysts, who described Mujuru as an advocate of Western agenda. "Her words are intended to deceive and are calculated to please and placate the imperialists' efforts," an analyst, Gabriel Chaibva, was quoted as saying.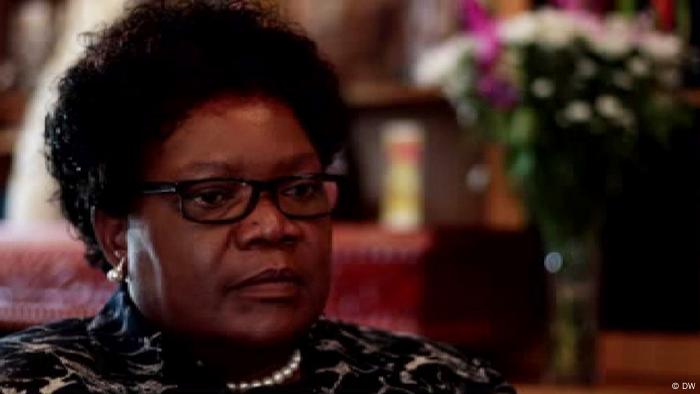 Joice Mujuru was ousted from ZANU-PF over allegations of planning to topple Mugabe
President Mugabe's sucession debacle
92 year-old Mugabe has ruled Zimbabwe since independence in April 1980. He has been criticized for failing to groom a successor.
Mujuru was his former protégé and deputy. She was hinted as a possible successor until last year when he removed her from the post under accusations of leading a plot to topple him.
As a widow of a respected army general, Joice Mujuru had risen to the top ranks of the ruling party after over 30 years in service under the veteran leader. Following her ouster from the government and the ruling party, Mujuru launched her own ZPF party on March 1, with the backing of former ZANU-PF stalwarts, who were also booted out of the party.
Difficulties for opposition politicians
According to Eddie Cross, being on the opposition in Zimbabwe "is not very pleasant." "Joice Mujuru is getting that sort of treatment," he said.
Cross said he has been beaten and detained and a few of his colleagues have been abducted. "The threats against us are very real. I have had three attempts on my life," he added.
It is not a secret in Zimbabwe that Mugabe clamps down on opposition politicians, analysts said. The government was mounting extreme pressure on Mujuru because she knows too much about the inner workings of the ruling party.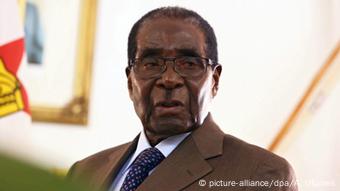 President Robert Mugabe has ruled Zimbabwe for 36 years
The editor of The Herald Caesar Zvayi told DW that Mujuru went on the offensive against the government when she made those comments. "If she had any issue with him, she should have brought those issues forward to the leadership of the party. I think it is fair for ZANU-PF to hit back," he said.
"You can't call him a spirit when he is still alive. In our tradition, you only become a spirit when you die," Zvayi added.
Mixed reactions in Harare to Mujuru's comments
In the capital Harare, where opposition parties normally maintain a strong lead over the ruling party, reactions have been mixed.
"I think this is an insult to our president," said a Harare resident. "We know that President Mugabe is still strong and he is still going. This political gimmick which Mujuru is using is way backward. She should focus on things that are tangible, rather than insults."
"I don't see any insults there," another Harare resident said. "I think as politicians, they say what they say, it's more of someone trying to sell their party in a more aggressive way. It's not really an issue we should focus on as a nation."
Mujuru served under Mugabe over 30 years
While Mujuru's comments may not change the political dynamics in the country, the ruling ZANU-PF sees her as a threat that may take away some of their votes in the upcoming 2018 elections.
If Mujuru does score political points in this ZANU-PF counter-offense, she may secure a strong position that could win her more votes in the presidential elections. However, in the next two years, according to MDC politician Eddie Cross, Mujuru must be ready to face the music.
Can the government of Zimbabwe get away with anything? "Pretty much, pretty much," Cross said.