The fourth-place finish by perennial also-rans Hanover 96 was perhaps the biggest surprise of last season. One of the crucial moves in cementing the club's run of good form was Coach Mirko Slomka's promotion of unheralded Ron-Robert Zieler to starting goalkeeper in the winter break.
The then-21-year-old kept six clean sheets in fifteen matches in 2011. Schalke were so impressed that they made a bid for Zieler this summer, but Hanover weren't tempted, signing the keeper to a contract extension that includes a hefty raise and a 15 million euro ($21.3 million) buy-out clause.
Zieler may not have been well-known, but his background was first-rate. The keeper was spotted in the Cologne youth squad at the age of 16 by Manchester United, and spent three years there. (He never made it past the reserves, but then again it's Manchester United.)
Still, in the past, it would have been hard to imagine a side in the race for a spot in Europe putting a youngster in charge of the most sensitive squad position at crunch time in a season. Experience counts between the posts - that used to be an iron law in football.
Hanover disregarded that law, and they weren't alone in Germany. Kaiserslautern ended their season with 20-year-old Kevin Trapp in goal, and Mönchengladbach put the fate of their long, and ultimately successful campaign against relegation in the hands of 19-year-old Marc-Andre ter Stegen.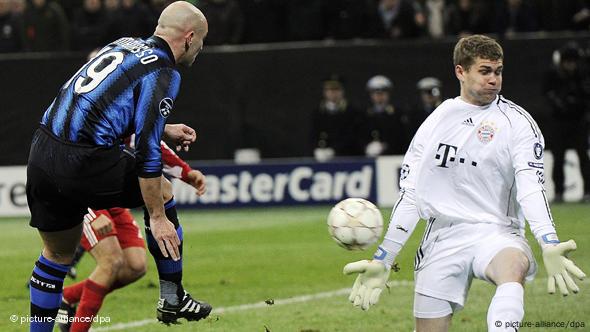 Thomas Kraft has moved to Hertha Berlin and is expected to start
Oliver Baumann, 20, drew rave reviews at Freiburg, and 22-year-old Thomas Kraft was entrusted between the posts for parts of Bayern's 2010-11 Bundesliga and Champions League campaigns.
For decades, goalkeepers had to reach their mid-20s before they were considered ripe for a starting slot. In 2011, all that changed. One third of Bundesliga sides head toward next season with a prospective number one who is 23 or younger.
German football in general is on a youth kick, but goalkeepers are usually the exception to every rule. So what has caused the country's keepers to get so good so soon?
A national tradition
Germany has traditionally been to goalkeepers what Brazil is to creative midfielders, and Italy is to divers - a reliable talent factory. But there's probably never been a period when so many good young keepers have emerged at one time, and to understand why, you need to go back a few years.
There has never been the same stigma attached to playing in goal in Germany, as there has been, for instance, among youths in England. And the popularity and cachet attached to the position skyrocketed with the rise of Oliver Kahn in the late 90s and early 00s.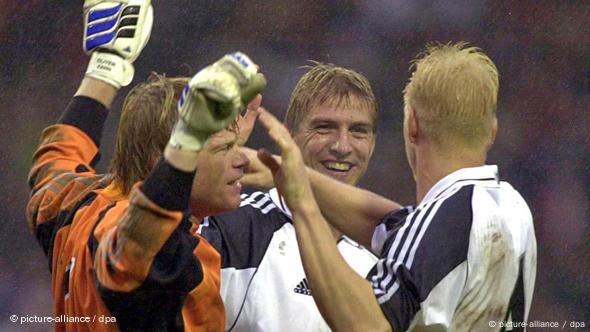 King Kahn inspired some of today's youngsters
The Titan, as he was known, was not only top dog in the German national team for eight years, from 1998 to 2006. He was also the Nationalelf's most talismanic player, the one true international star on the team.
The apex of Kahn's career came as the current generation of stand-outs were getting serious about the game. The ever vocal "King Kahn," to use another of his many sobriquets, showed that you could lead a team while minding the net, and many of today's young keepers are also noticeably assertive in their approach to their position.
But acting the part of the starting keeper is no guarantee of securing a place in the starting XI. Coaches in Germany had to be convinced that youngsters didn't represent an untenable risk.
And the fact that coaches have been won over is down in part to the prototype of the modern keeper.
A Neuer generation
In the first hall of the 2006-2007 season, Schalke decided to replace well-regarded veteran goalkeeper Frank Rost with a then-unknown 20-year-old. The coach who made the bold move was none other than Mirko Slomka, the keeper's name was Manuel Neuer. The rest, as they say, is history.
By the time the season had ended, the story played out at another club when then-22-year-old Rene Adler supplanted the long-serving Hans-Jörg Butt at Leverkusen.
Neuer and Adler typify the redefinition of the goalkeeping position in recent years. No longer is it enough to guard the goal-line and have quick reflexes. Today's goalkeepers are also expected to be able to assuredly accept the ball with either foot when it's played back to them, spark the attack with long-opening passes, as well as come out their area to clear the ball with their head and feet, if necessary.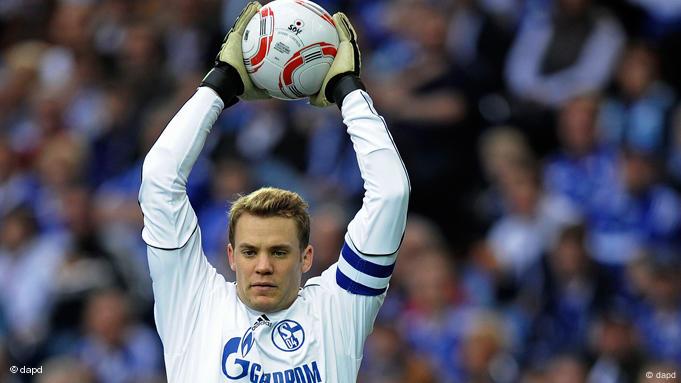 Neuer has set the standard for the new breed of keeper
Neuer and Adler's success and subsequent growth into international-class keepers has inspired today's coaches to consider going young in goal. An offensive keeper gives a team increased, often hard-to-predict options, and today's youngsters can be more easily trained to think attack than veterans who learned the game in earlier eras.
Zieler, ter Stegen, Kraft, Baumann and Trapp all fit that same mold. And it wouldn't be the worst use of money in human history to bet that at least one of them gets called up to the German national team in the next few years.
It's difficult, of course, to see any of them getting past Neuer, who looks set to inherit the mantle of Kahn in the long term for both Bayern and Germany.
But the irony is, thanks to the youth movement of which he was part, the 25-year-old Neuer already qualifies as part of the old guard.
Author: Jefferson Chase
Editor: Matt Hermann