Friday's Saudi Professional League game between Al-Ahli and Al-Batin, two clubs from Saudi Arabia's western port city of Jeddah, will be unlike any that have gone before it. The game marks the first time in Saudi Arabian history that women will be in attendance.
In a region renowned for ultra-conservative values, Saudi Arabia has been grabbing headlines recently for a string of relatively progressive law changes that include allowing women to drive. The latest development is being celebrated as another step forward in the battle for gender equality.
Dahlia T Rahaimy, a human rights activist who grew up in Jeddah, is surprised at the speed at which her nation is progressing.
"Everything is changing so fast," she told DW ahead of the match. "Expectations in Saudi Arabia are modest. We were only hoping for slight change. We didn't dream of this. It's so much more than we'd hoped for."
The game is scheduled to start at 18:00 CET, but interest in the encounter is at fever-pitch well before kick-off. Of more than 62,000 seats in the King Abdullah Sports City stadium, 10,000 have been allocated to women and families while 1,200 tickets are already sold for the allocated area, with organisers confident of a sellout.
Mixed reactions
As one might expect from such a groundbreaking decsion, the announcement has been met with some degree of backlash. An Arabic hashtag on Twitter about women entering stadiums had more than 50,000 tweets by noon on Friday, with many writing that women belong at home and not at potentially raucous sporting events. Rahimy believes this is merely a sign of the times.
"It's completely normal because things are diversifying so quickly," she said. "These changes haven't been gradual. When I heard the news that women would be given the right to drive, for instance, I couldn't believe it. Reaction is a healthy part of progress, whether its positive or not."
Away from the criticism, many are wondering whether women will even want to attend games, given that it's never previously been an option. Rahimy laughs off the suggestion that women in Saudi Arabia aren't likely candidates to attend football matches.
"Of course we will go. I grew up in a family that was football mad. Of course, we weren't able to show our support in the same way that the men could. We couldn't support the club financially by buying tickets or vocally at the games, but we could still wear the team's colors. We could still show our passion."
Rahimy added that she's looking forward to going to a game herself and doesn't anticipate negative reactions from the men, because other recent changes in society have been more drastic and paved the way for this. In fact, she suggested the reaction of women may be more problematic.
"Some [women] believe that any changes are money-orientated. They feel that we are prostituting ourselves to adhere to western values. It's up to us, with the help of the men, to change this belief system."
A period of massive change for Saudi Arabia
The desire to get to a match appears to be one shared by other Saudi women. Lamya Khaled Nasser, a 32-year-old soccer fan from Jeddah, said she was proud and looking forward to attending the match.
"This event proves that we are heading for a prosperous future. I am very proud to be a witness of this massive change," she told AFP.
For others, like Dalal Alshohaib, a Saudi activist living in Ireland, the sporting perspective is not the important thing, but the fact that things are moving in the right direction.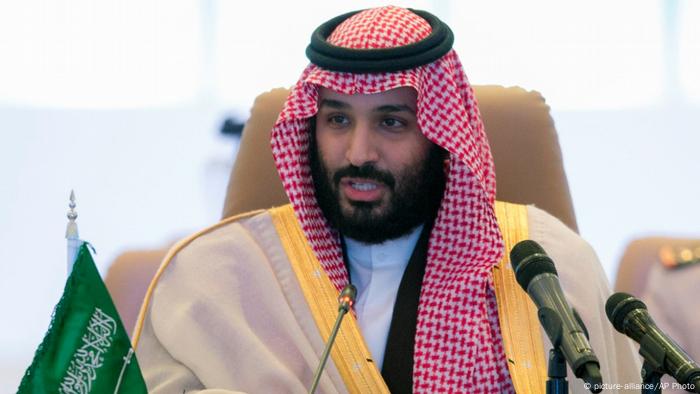 Mohammed bin Salman has introduced sweeping changes in Saudi Arabia
"I doubt Saudi women would have said that access to stadiums to watch sporting events was a high priority for them," she told DW. "That's not something Saudi feminists, Saudi women looking for change, have been asking for. But any step forward, no matter how small, is something to be grateful for."
The dramatic reforms have been overseen by Crown Prince Mohammed bin Salman, as he looks to rebrand the oil-rich nation as a more moderate and welcoming place. So, could we see other Middle East countries following suit?
"If it's successful then why not?" said Rahimy. "Though I'm not convinced nations in the Middle East spend much time analyzing one another's progress. In some ways, they're ahead of us and in others we are leading the way."
Whatever the case in other areas, Saudi Arabia's decision to open its turnstiles to women grants future generations, of both genders, a chance to enjoy one of life's greatest levelers, sport, side by side.