If asked why they voted for Muhammadu Buhari in the presidential elections in March, many Nigerians would say it was because he pledged to install transparency and clean up the notoriously corrupt nation.
Since taking office in May, Buhari has dismissed his entire military brass and sacked key officials of the Nigerian National Petroleum Corporation (NNPC) in a bid to clamp down on graft. The NNPC, which manages the nation's multi-billion dollar oil industry, is widely considered to be one of the most corrupt state agencies and Buhari has launched a probe into its activities.
Anti-graft agencies and secret police have also invited some senior security and political leaders, who served in the regime of former president Goodluck Jonathan, for questioning.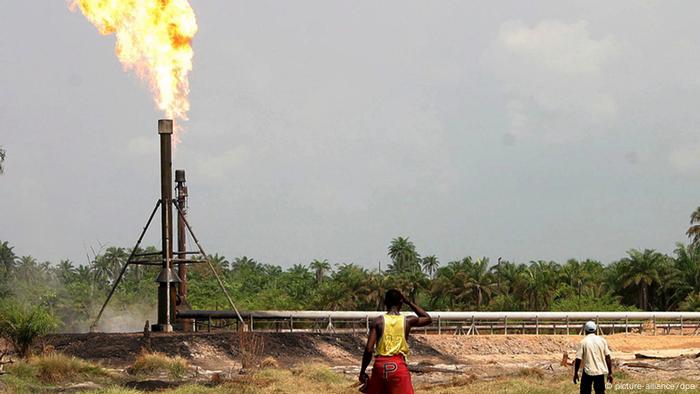 President Buhari has Nigeria's oil industry in his sights
Prior to the appointment of the new Presidential Advisory Committee on Anti-Corruption, which is largely made up of academics, Buhari said he believed officials had stolen some $150 million (135 million euros) from the public purse.
In an interview with DW, Awal Musa Rafsanjani of Transparency International's Nigeria Chapter said not too much importance should be given to the composition of the committee. "It's not just academics, every Nigerian is contributing to the fight against corruption," he said. "Community and religious leaders, the service sector and civil society" were all taking this challenge very seriously.
'The president is performing'
Each federal government ministry, department or agency has been ordered to start paying government revenues, incomes and other receipts into a Treasury Single Account (TSA).
"This measure is specifically to promote transparency," said Laolu Akande, a spokesman for Vice President Yemi Osinbajo. The new system would end the use of "several fragmented accounts for government revenues," which Akande said had led to "the loss or leakages of legitimate income meant for the federation account."
Among those welcoming the new transparency is lawyer Mikail Abdul Ganiyu. He told DW's Abuja correspondent "we have suffered a lot in this country where you see government agencies, especially the very big revenue-generating agencies, having so many accounts that even the high-ranking directors of the organization don't even know [all the details] because of the complex nature of how they operate."
Many residents of Abuja are impressed by the way in which President Buhari is following up on his election promises.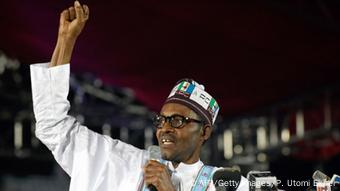 The fight against corruption was a major element of Buhari's election campaign
"The president is performing," said a lady who gave her name as Nneka. But a young man called Francis added a note of caution. "To correct a system that has failed will take a long time," he said, adding it's not enough just to say you are against corruption. "We have to see that your fight against corruption is real before we can be sure and then cooperate with you to fight it too."
According to Transparency International's Rafsanjani, corrupt Nigerians are already feeling that a fresh wind is blowing. "A lot of people who have stolen money are in hiding because they know the president is not going to spare anybody."
Buhari's actions were also convincing Nigeria's development partners that he deserves support, Rafsanjani said.
Meanwhile, the opposition Peoples Democratic Party (PDP) of ex-President Goodluck Jonathan has repeated its criticism of President Buhari over the time he is taking to name his cabinet. The line-up is not expected to be revealed before September. The PDP says it finds this unacceptable for a government in a democratic setting. Buhari says he needs the time to tackle corruption before naming his team.
Ben Adam Shemang contributed to this article