Sitting just a few meters from the man who less than a year ago tried to kill him, Lars Gronnestad spoke in a clear voice as he answers questions from the prosecution about how he survived Anders Breivik's bullets at Utoya.
Breivik killed 69 mainly young people there, but now Gronnestad and more than 40 others are facing him in court. The defendant admitted to killing 77 people in an Oslo car bombing and during a shooting spree at the Labour party youth camp last July, but denies charges of premeditated murder and terrorism.
"It looks so much bigger on TV. That was strange, sitting so close to the prosecuted," the 20-year-old Gronnestad told DW after giving evidence.
Bullet narrowly missed spine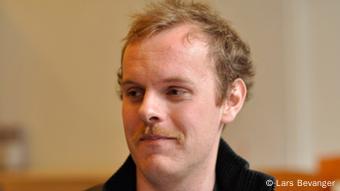 Gronnestad said he felt relieved after having testified
At Utoya, Anders Breivik shot him through the shoulder blade. The bullet missed his spine by a few centimeters and punctured his lung. Gronnestad recalled in court how he'd struggled breathing, hidden under a tree, smearing himself with dirt to be less visible from the man who calmly kept walking around the island killing and maiming people.
Now he said he doesn't want to give that man any more of his time.
"In the beginning I had to go to psychologists once a week, I had physiotherapy three times a week, I had weekly appointments with my doctor and then check ups at the hospital. And I spent so much time on getting better," Gronnestad said.
"Some nights I was sleep-deprived because I read the news and I read about him, so I've used a lot of energy on this man, and I'm just so happy because I've now done my duty. I've testified, I've done what I can do to get him in jail and now I'm hopefully just done with the whole thing," he added.
Swam for life while friend drowned
The court has heard many accounts of how the Utoya youth escaped Breivik's bullets. One 18-year-old, who asked not to be named, recalled how he and a close friend started swimming from the island in the very cold waters of the lake surrounding it.
Clutching a tissue with tears running down his face, he told the court how after a few hundred meters his friend had told him he could not keep swimming and was going to turn back. The witness then described how he heard his friend drown. He'd been racked with guilt ever since for not managing to help him, he said.
Another witness, 22-year-old Ina Libak, made the court cry and laugh in equal measures with her seemingly endless optimism and positive outlook on life despite the horrors she'd survived. Breivik shot her at least four times - in both arms, her jaw and then her chest.
"I remember all the shots that hit me," Libak told the court. "When I was hit in my arms I though 'you could survive that.' Then I was shot in the jaw and thought 'this is far more serious.' When I was shot in the chest I thought 'this you die from.'"
Youths 'just fabulous'
These stories have impressed both defense and prosecution teams.
"I think they're just fantastic, they stand there before Breivik, not far away from him, and they talk about how they were shot and how they felt and how their lives are alright now," said Mette Yvonne Larsen, a chief legal counsel for the victims and their families.
"They are so young, some of them are 16, 17, 18 years, and you shouldn't believe that they can manage. These young people are just fabulous. Also the young people who were killed at Utoya - they were fantastic, and I think we have something to learn from them, all of us," she said.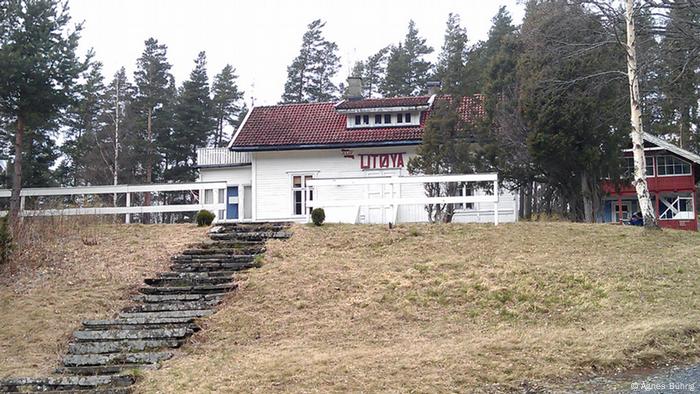 Utoya has been burned into the Norwegian public consciousness
Breivik listens impassively
While the prosecution, defense, judge and seasoned journalists have all been moved to tears by some of what they've heard in court in the first four weeks of the trial, one man has remained seemingly emotionless.
Anders Breivik sits impassively listening, taking notes, sipping water and only occasionally makes comments to witness statements - mostly on small, technical details. He's constantly monitored by four court-appointed psychiatrists who'll testify later about his mental state. Two of them earlier concluded he was insane; the other two concluded the opposite.
They are all now reviewing those conclusions based on his behavior in court and on the wealth of evidence being presented.
Psychopath
"He is as I see it a person with a personality disorder. In more common terms - a psychopath," said forensic psychiatrist Henning Vaerhoi, who is not part of the trial in a professional capacity but has been following it from the start as a spectator.
He and several other psychiatrists watching proceedings do not think Breivik is insane according to the law.
"He's a man who has an agenda which is to talk about his political agenda and aims," Vaerhoi told DW. "He is as I see it not psychotic, not at all. So far I have seen no evidence of the opposite. He's accountable, that's for sure."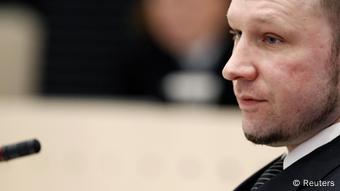 Breivik has been emotionless since the trial began
For Breivik it is crucial to be found sane by the court. If not his entire extreme-right ideology which he has given as the reason for his twin terror attacks would be reduced to the ramblings of a madman.
For others, like survivor Gronnestad, all that matters is that Breivik is locked away.
"Because I know that if he's found not accountable he'll be sent to psychiatric care for the rest of his life. But if he's found accountable I guess he would be in prison for the rest of his life as well.
"The extent of the medical care he'll receive is the biggest difference. So for me it doesn't matter, because from what little law I know I think he'll be locked away for the rest of his life," Gronnestad said.
The trial is scheduled to end on June 22, with sentencing no later than July 20 - two days before the first anniversary of the terror attacks.
Author: Lars Bevanger, Oslo
Editor: Gabriel Borrud