New details came to light on Tuesday that have cast doubt on the story told by two US sailors about being lost at sea for five months.
According to the Coast Guard, the women never activated their emergency beacon and questions have been raised about a major storm they claim hit their vessel.
Jennifer Appel and Tasha Fuiava were rescued by the US Navy about 900 miles (1,448 kilometers) southeast of Japan on Friday.
The women told officials and the press that they had launched with their two pet dogs from Hawaii last spring on their small sailboat, originally planning to travel about 2,000 miles south of Tahiti.
Mounting inconsistencies
After hitting two storms in May, they said, their engine broke down due to bad weather and they floated out to sea. They said that they had made distress calls, but had been too far away from land or other vessels to be heard. They also chalked up their misfortune to being relatively novice seafarers.
However, strange inconsistences began to emerge after a Coast Guard review of their story. According to the Associated Press, investigators found that the women had an Emergency Position Indicating Radio Beacon (EPIRB) but did not turn it on.
Appel responded that an EPIRB is meant to be used only when someone feels they are on the verge of dying, and so the pair decided not to activate it.
Stormy weather?
The EPIRB was not the only strange facet of the women's harrowing tale of survival. Experts now say that their account does not match weather reports nor the basic geography of the Pacific Ocean.
The women claim to have hit a fierce storm near the island of Oahu that knocked them off course, but according to NASA satellite images, no such weather pattern occurred at the time.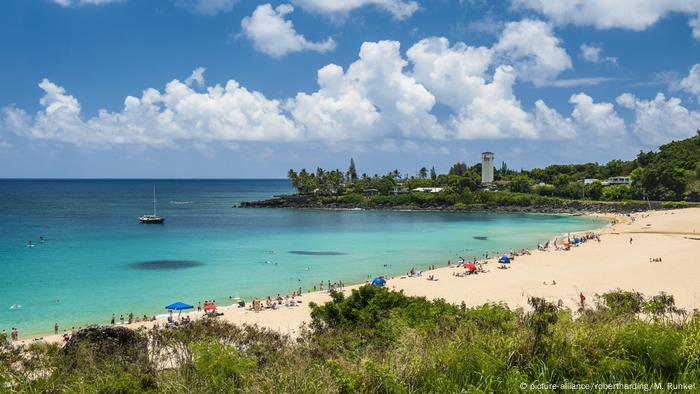 The north shore of Oahu Island in the Central Pacific Ocean
When asked why they couldn't have returned to the nearby islands of Maui or Lanai, Appeal said that she had modified the hull of her sailboat to give it greater stability, but that meant certain harbors couldn't accommodate the vessel.
Uninhabited Christmas Island?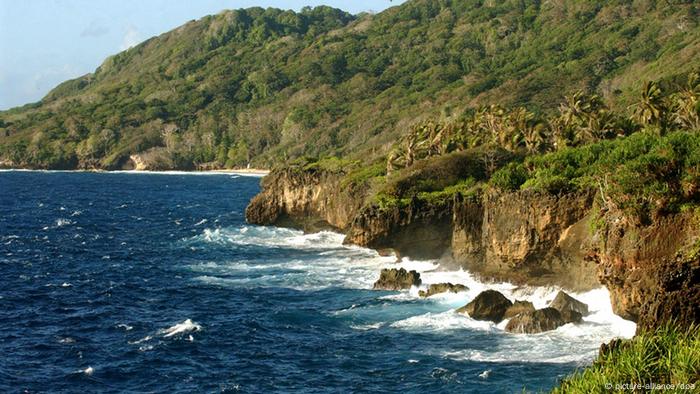 Christmas Island in the Indian Ocean
They also claimed to have tried to sail to an island, but it looked uninhabited and had no accessible waters. But it later transpired that the women were describing Christmas Island, which is home to 2,000 people and is a regular stopping point for large commercial ships.
Other commentators have raised questions about how the women were found in such good health after five months, after planning for a much shorter trip, and how all six forms of communication devices they had on board could have failed.