The US State Department confirmed Sunday that a group of American citizens had gone missing and that security forces were trying to find them.
"We are aware of reports that American citizens are missing in Iraq," spokesman John Kirby told journalists. "The safety and security of American citizens overseas is our highest priority...We are working with the full cooperation of the Iraqi authorities to locate and recover the individuals," Kirby added.
However, he did not identify the persons who had disappeared. Earlier, reports on the pan-Arab television news channel al-Arabiya said three Americans had gone missing.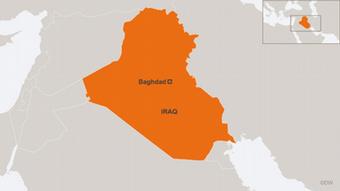 An Iraqi police colonel reported that three Americans and an Iraqi translator were kidnapped in southern Baghdad, and that Iraqi forces launched an operation to find them.
The officer added that, according to information he had received, the kidnappers were militiamen wearing military uniforms.
No one immediately claimed responsibility for the Americans' disappearance, although the self-declared "Islamic State" (IS) group and Shiite militias have been known to carry out kidnappings in Iraq.
The incident on Sunday came after a week of deteriorating security in and around Baghdad, following months of relative calm.
The US is currently leading a coalition of airstrikes against IS in Iraq and Syria. American troops are also training Baghdad's forces.
mg/jlw (AFP, dpa)