The world's population is poised to reach 9.2 billion in 2050, with growth mainly in the developing nations, said the UN in a report published Tuesday. In addition, the elderly will become the dominant age group.
That increase, equal to the global population in 1950, won't be felt in Europe. Rather, it is to occur mainly in the less developed countries, such as Afghanistan, Uganda and Niger. There the population may triple in size.
The total population of developing countries is expected to increase from 5.4 billion in 2007 to 7.9 billion in 2050, said the report.
Seven condoms a year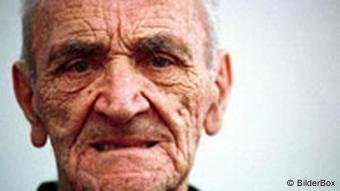 Today's young people will be the elderly in 2050
Catherina Hinz, spokesperson for the German Foundation for World Population, attributed the high birth rates in developing countries in part to the scarcity of contraceptives.
"The funds currently available for poor countries are only enough to provide each man with seven condoms a year," she told the German daily Die Welt.
At the same time, the population in industrialized countries is expected to remain stable, at a total of about 1.2 billion.
Grandparents without grandchildren
Under the combined effect of falling fertility and rising longevity, the populations of more and more countries are graying: Half of the world's population growth by 2050 is expected to result from an increase in the number of people aged 60 and over, according to the UN.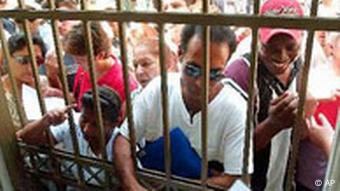 A changing demographic may make Europe more welcoming to immigrants in the future
"The aging population is a 20th century phenomenon that is partially caused by longer life expectancies," said Thoraya Ahmed Obaid, head of the UN Population Fund.
Stagnation means an older population, but that is nothing new in Germany. According to the German Foundation for World Population, Germany has been home to more elderly than children for over a decade already.
With an expected 10 percent decrease in its national population over the next half century, according to a separate report by the German Foundation for World Population, Germany may have to rely more and more on an immigrant workforce.