The UN refugee agency UNHCR on Thursday called on countries outside the Middle East to take in more Syrians under long-term resettlement programs, as it announced that the number of Syrian refugees had now passed the 5 million mark. About 20 million people lived in Syria before the outbreak of the war.
"We still have a long road to travel in expanding resettlement and the number and range of complementary pathways available for refugees," said UN High Commissioner for Refugees Filippo Grandi in Geneva.
"To meet this challenge, we not only need additional places but also need to accelerate the implementation of existing pledges," he added.
His remarks come a year after countries meeting at a Geneva conference pledged to resettle 10 percent of all Syrian refugees by 2018. The UNHCR said on Thursday that only 250,000 of the 500,000 refugee spots called for at the meeting had been made available.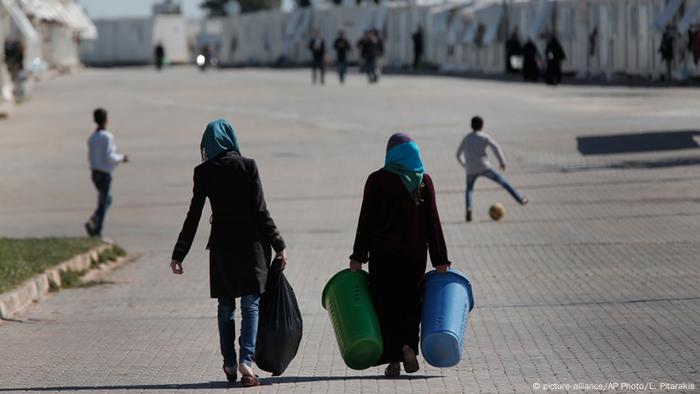 Turkey has taken in by far the most Syrian refugees
Burden on neighboring countries
Turkey has so far been the country to host the highest number of people displaced by the Syrian conflict, with an added influx of 47,000 Syrians since February bringing its total to almost 3 million. Lebanon has taken in more than a million, Jordan nearly 700,000, and others are spread across Iraq, Egypt and other North African countries.
Although hundreds of thousands of Syrians have also fled to Europe, not all of them have been granted refugee status.
Grandi urged countries to create additional legal options to allow Syrians into their countries, including family reunification programs and study visas.
In addition to those who have fled the country, more than 6 million Syrians are internally displaced.
Some 400,000 people are thought to have died in the Syrian civil war, which erupted in March 2011 after initially peaceful protests against President Bashar al-Assad were brutally put down by the Syrian army.
tj/sms (AP, AFP, dpa)