A new UN-backed report says there is a yawning education chasm between children in rich and poor countries, and it warns that the gap will only grow wider unless definitive action is taken to invest in global education.
The International Commission on Financing Global Education Opportunity is proposing the largest expansion of education opportunity in modern history. The aim is to give "all children" in poorer countries access to a solid learning opportunity up to and including secondary education within a generation.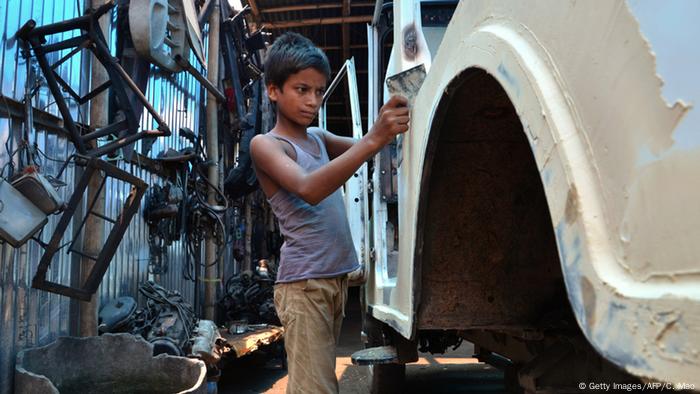 A child worker in India
Helle Thorning-Schmidt, chief executive of Save the Children and a former prime minister of Denmark, urged world leaders to act: "A year ago, the world promised children the universal right to a quality education by 2030. As the Commission report shows, we are way off track from achieving that goal based on current trends," Thorning-Schmidt told DW. "And this means we are depriving nearly one billion school-aged children of a basic secondary education. This will have a disastrous impact for children, economies and societies."
"While giving every last child a quality education is a massive challenge, the report conclusively shows that it can be achieved within a generation – with political commitment and an increase in financing for education from heads of state and finance ministers," Thorning-Schmidt said. "There are no excuses, and world leaders must now step up or risk failing a generation of children."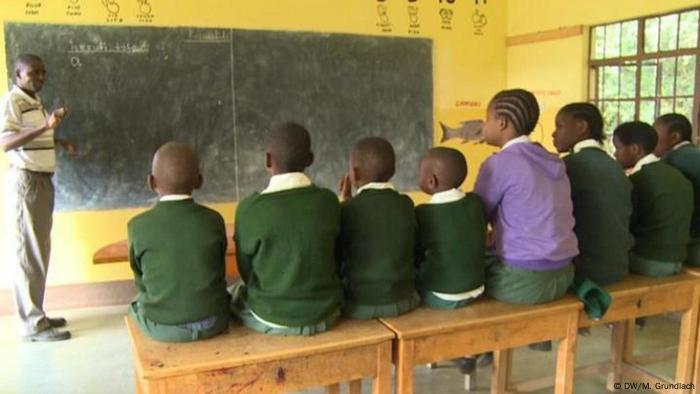 School children in Tanzania
The report highlighted the demand for skills within the world economy as automation in the coming decades will radically alter the workforce demand for skills, making education ever more important. The report indicated that 40 percent of global employers today are already having difficulty recruiting employees with the skills they seek.
The report projects that by 2050, some 33 percent of children in Africa will not complete a basic secondary education.
It claims that by mid-century, 80 percent or more children in Japan, Korea and Taiwan will have access to higher education opportunities, while at the other end of the spectrum countries like the Central African Republic, the Democratic Republic of Congo and Niger will struggle to have 5 percent of their children prepared for university education.
Closing the gap
To close the gap, the report says, low and middle-income countries need to dramatically increase spending on education.
It calls for creating new investment mechanisms for education for a Multilateral Development Bank that could mobilize as much as $20 billion (17.9 billion euros) by 2030, from its current $3.5 billion per year.
More broadly the report calls for mobilizing financial resources of $3 trillion across developing countries by 2030.
The commission was chaired by former British Prime Minister Gordon Brown, who wrote in the preface: "We will make sure that the promise of a quality primary and secondary education for every child by 2030 will be honored by the combined efforts of the international community."
bik/jm (IFCGEO)