The second round of the peace talks hosted by Sudan's Bashir in the capital Khartoum are aimed at ending South Sudan's four-and-a-half year brutal civil war. Tens of thousands have been killed in the conflict and it has created Africa's largest refugee crisis since the 1994 Rwandan genocide. To find out whether both Uganda and Sudan could play a key role for peace to return to South Sudan, DW spoke to Ahmed Soliman a Research Associate at the Africa Programme, Chatham House in London
DW: Sudan is very optimistic that it can have a breakthrough in this Khartoum meeting between President Salva Kiir and rebel leader Riek Machar in Khartoum - what makes President Omar al-Bashir so confident of achieving what the regional body IGAD has so far failed to achieve?
Ahmed Soliman: I am not certain. It seems as though they are going to have more time and that they (Museveni and al- Bashir) are going to certainly put more pressure on the leaders, in particular, to discuss and agree on outstanding issues. During the first face to face meeting that they had for some time in Addis, there was not much of a breakthrough there. As you said, President Kiir has reiterated his stance that he doesn't personally want to work with Riek Machar as his vice president, and the government of South Sudan is keen to maintain the status quo. The SPLM led by Riek Machar has been weakened by his absence and by his time in South Africa, as well. So the dynamics that have been preventing the regional bloc IGAD from bringing the parties and others together and ironing out the governance and security issues remain. But I am hoping that high-level mediation between the two presidents, including President Bashir and President Museveni, who are both influential stakeholders regionally in South Sudan, will have an effect and will be able to bridge the differences between both groups in South Sudan.
How would you describe the relationship between President al-Bashir and the two South Sudanese leaders?
Sudan's relationship with South Sudan is extremely important. Not too long ago the two were one country. Sudan has been very engaged in South Sudan, and as we know --Sudan is very keen to revive operations within the Unity State oil fields and to get the oil moving through Sudan again, where currently those installations are being protected by joint border forces from both Sudan and South Sudan. And the two oil ministers are currently having negotiations to strike a deal. As we also know, Sudan is having economic problems at the moment and its economy is in crisis, so it's keen to sort them out. Sudan's relationship with the two actors both as a partner in government in Sudan and also having a close relationship with Riek Machar could help push a deal. I think that a deal with Riek Machar would also be necessary for the long-term viability of resuming oil production in Unity State. Uganda is also extremely important. So having Museveni take part in the talks would also be something to assuage President Kiir. His support for President Kiir has remained strong during the civil war in South Sudan. No regional leader holds greater influence over Juba than Museveni and has been able to maintain that influence. He has been leading the process for SPLM reunification in South Sudan.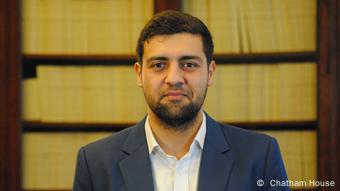 South Sudan still relies on Sudan's oil infrastructure to transport its crude oil - is that a card that al-Bashir can play in this talks?
Yes, I think the South Sudanese government is very reliant on Sudan for the oil infrastructure and to continue exporting oil which constitutes 98% of national revenues. So, it depends in that instance on maintaining good relations with the North and there are interests vice versa from the Sudanese in particular at this time with Sudan's economy and Sudan's economy has suffered from the losses of 70% of oil revenues since the South seceded. So this is an ongoing dialogue between the two countries. And I think oil is a significant factor here. There is a regional mediation process that we are seeing. One of the meetings took place in Ethiopia, hosted by Prime Minister Abiy Ahmed. And in terms of how negotiations will take place, there is another proposal for the Sudanese foreign minister to hand over to President Kenyatta of Kenya, if there is a significant outcome during the talks in the next couple of weeks. So there is a kind of staging process for regional involvement that we see here, with President Kenyatta potentially facilitating the third round of face to face discussions between the two, should we not see any significant progress within the next couple of weeks.
At the same time, the South Sudanese government has always criticized some of the regional interests in this conflict. How can that be resolved with this meeting between al Bashir and the two leaders?
Well, I don't think you are going to resolve the issue of the regional interests within the South Sudanese process. At the heads of states level, and at the economic and political front --there are vested interests in South Sudan by its neighboring countries. So you have to take the regional dynamics into account when trying to solve South Sudan's crisis and civil war. What will be important is not only to try and bridge any differences between the regional member states, but also getting them on board to try and have a resolution between the elites in South Sudan: the president, the SPLM opposition, and there are many other opposition groups as well. Trying to bridge the differences between those is going to be very difficult. And that, of course, is no guarantee of peace as we have seen in the past because peace deals can be signed but that doesn't mean that they are necessarily going to last, or that they are going to be implemented in the nature that they were signed. So, if you are bringing actors to the negotiation table and twisting their hand and pressurizing them to sign a peace deal, if they are not happy with the peace deal they signed, as we saw in the 2015/2016 agreement, then it unravels fairly quickly, as we saw in July 2016 when Riek Machar was pushed out of Juba and out of South Sudan.
Ahmed Soliman is a Research Associate at the Africa programme, Chatham House in London
Interview: Chrispin Mwakideu