A 60-year-old German man attacked passengers with a knife on a train in western Austria on Tuesday morning, police said.
"The man did not have a migration background. He is by all accounts mentally ill and we are largely excluding a terrorist act," police spokesman Horst Spitzhofer told news agency AFP.
The suspect was en route to the city of Bregenz when he suddenly jumped up and stabbed a 19-year-old man in the stomach and back. A 17-year-old male suffered a throat injury after the suspect slashed his neck, police said.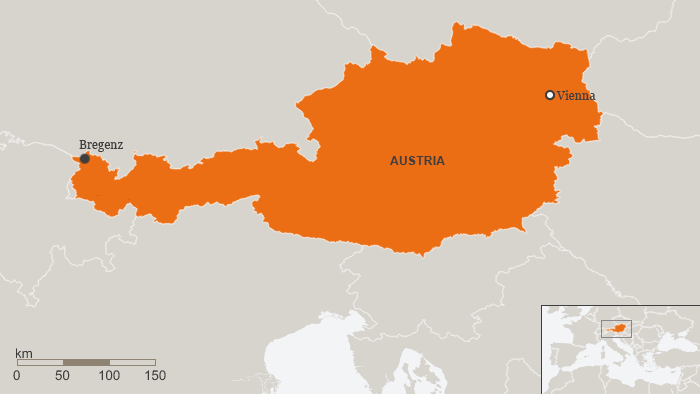 Both victims are being treated in hospital.
Officers and another passenger apprehended the German national using pepper spray, once the train pulled into a station.
A similar incident occurred on a Swiss train on Saturday in which a 27-year-old man attacked passengers with a knife and a burning liquid. The attacker and a female passenger died due to their injuries.
rs/se (AP, AFP, dpa)