Two suicide bombers detonated explosives in a crowded area near a market in Nigeria's northeastern city of Maiduguri on Sunday, killing themselves and injuring at least 17 others, officials and witnesses said.
Reports as to the sex and age of the bombers varied. An emergency official said they were male and female, but a local militia member told the Agence France-Presse news agency that the bombers were two little girls aged approximately seven or eight.
The attack comes just weeks after the state government ordered the reopening of all roads leading to the market after nearly two years in which they were closed over security concerns following previous deadly bombings.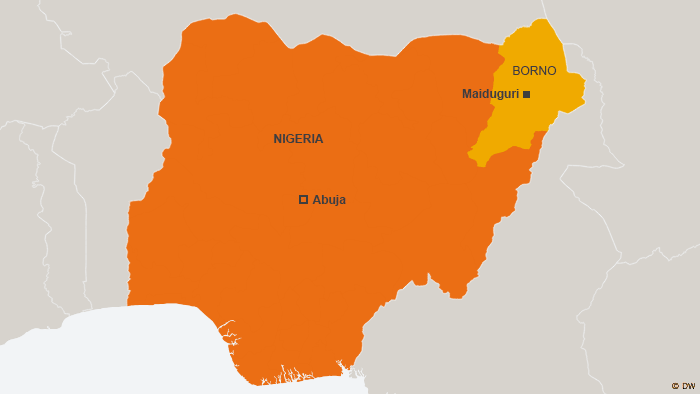 Bloody insurgency
The town is at the epicenter of a jihadist insurgency by the extremist Boko Haram group, which has killed more than 20,000 people and forced 2.6 million from their homes in its seven-year-long bid to establish a state based on Islamic Sharia law.
The group, which officials blame for Sunday's bombing, has carried out attacks not only in Nigeria, but also in Chad, Niger and northern Cameroon.
It has also carried out abductions, notably that of 276 schoolgirls from the northeastern town of Chibok in 2014, which drew worldwide attention and outrage. More than 200 remain in the power of their captors.
Although suicide bombings and attacks on military camps continue, the Nigerian government claims to have put down the rebellion, with President Muhammadu Buhari already declaring the uprising "technically defeated" a year ago.
On Friday, two female suicide bombers blew themselves up at a market in Madagali, 150 kilometers (95 miles) from Maiduguri, killing 57 people and wounding 177 in another attack blamed on the group. Boko Haram frequently uses women and girls to carry out its attacks.
tj/jlw (AFP, AP)