Police arrested two men near Duisburg on Friday on suspicion of planning an attack at a shopping mall in Oberhausen, in the west of Germany. The Kosovo-born brothers, aged 28 and 31, were detained shortly after midnight.
Police presence had been increased at the giant CentrO mall and a nearby Christmas market the night before in response to a tip-off from security sources. However, police said they did not believe there was a danger of an imminent attack.
"We're urgently investigating how far the preparations had got and whether more people were involved," police said in the early hours of Friday.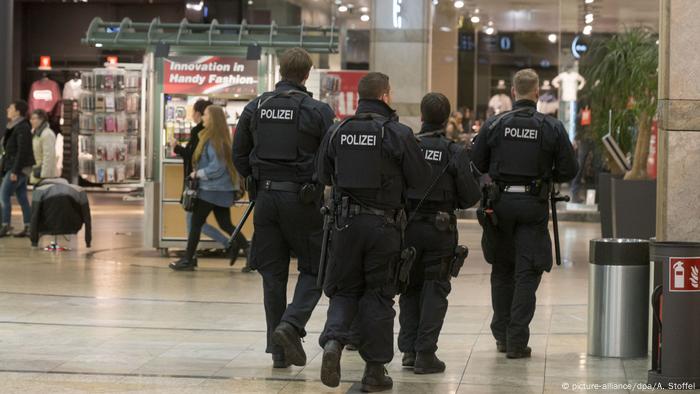 Police scoured the Oberhausen mall after a tip-off from security services
CentrO is one of Germany's biggest malls, with more than 250 shops.
Authorities said they did not believe the planned attack was directly linked to Monday's terrorist attack in the German capital Berlin, in which 12 people died and dozens were injured when a truck plowed into a Christmas market.
rls/sms (AP/AFP)