Some 21,957 pregnant children were admitted to hospitals in Turkey within a span of 18 months between January 2017 and July 2018, according to the Turkish Presidency Directorate of Communication, an official presidential body responding to information inquiries.
"These figures show that every day unfortunately more than 40 children have been forced to become a mother, even though they themselves were kids and needed to sit through class," said Ali Seker, a main opposition Republican People's Party (CHP) lawmaker and medical doctor, who made the inquiry to the directorate.
This was not Seker's first attempt to expose the scale of child pregnancy cases. Pursuing reports on unregistered pregnant children admitted to two hospitals in Istanbul early 2018, Seker submitted a written parliamentary question on why health personnel did not inform the police once they found out that 115 children, 38 of them under the age of 15, were pregnant. Seker's parliamentary request for information was not answered by the government.
Read also: Child marriage down significantly worldwide, says UN
Real numbers could be much higher
"Were these 21,957 cases reported to the police?" asked Emrah Sahin, vice president of the Ankara Bar Association's Center for Children's Rights. Sahin referred to the Turkish Penal Code, which states that all health personnel are obliged to inform the authorities when such underage pregnancies are encountered.
Sahin said that it was unclear how many of these cases were referred to legal authorities — and that the number of child pregnancies that went into official records over the past 18 months is only the tip of the iceberg. "These are the registered children, and there are also the unregistered ones," he said. He believes the real number is likely to total between 40,000 and 45,000.
According to the data provided by the Turkish Ministry of Justice, there is a missing link between the number of child pregnancies over the past 18 months and the number of cases regarding sexual crimes against children in 2017.
In a country with a population of 81 million, there were 35,896 criminal convictions in such cases in 2017. Considering the fact that all the 21,957 child pregnancy cases should have been reported to the police, the question remains open as to how many of them were actually reported.
Varying perceptions
In Turkey, the age of consent is 18. Individuals aged 17 or younger are not legally able to consent to sexual activity, and such activity may result in prosecution for statutory rape.
However, although the minimum age for marriage is 18, and those between 17 and 18 can get married with their parents' or guardians' consent, an informal and religious union is a widespread phenomenon.
It is impossible to trace the number of such marriages, but especially in rural areas it is not uncommon for children under 18 to get "married." Those unions — whether they are voluntary or involuntary — could only be exposed when an underage girl is pregnant and registered at a health facility.
According to the most recent data of the national statistical institute, 234 girls under the age of 15 gave birth in 2016, and the number was 16,396 for those between 15 and 17. The actual number is likely to be much higher.
Read also: Child marriage in Iran forces girls into life of oppression
Societal problem
"On top of the numbers, the real picture should be evaluated from sociological, cultural and legal perspectives," said Hilal Esmer, a member of the Association for Struggle Against Sexual Violence, an NGO working to expose sexual offenses in Turkey.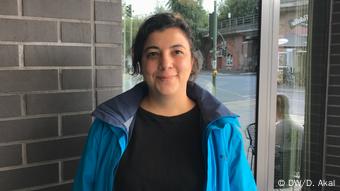 Hilal Esmer: Children's human rights must be clearly defined and defended
In her opinion, a sole focus on the numbers prevents a real societal debate on children's rights, forced marriages, consent building and the legitimacy of child marriages.
"If we want to decrease the number of child pregnancy cases, we should first make sure that children have their own rights and that they are not the property of their parents," Esmer argued.
The Ankara Bar Association's Sahin said early marriages are a matter of ideological and religious preferences within the society. "As long as a consensus on every single person under the age of 18 is a child and children cannot get married is met, and as long as a strong will on the governmental level to assure this consensus is achieved, we cannot avoid child marriages and child pregnancies," said the expert.
Read also: Germany proposes national ban on child marriages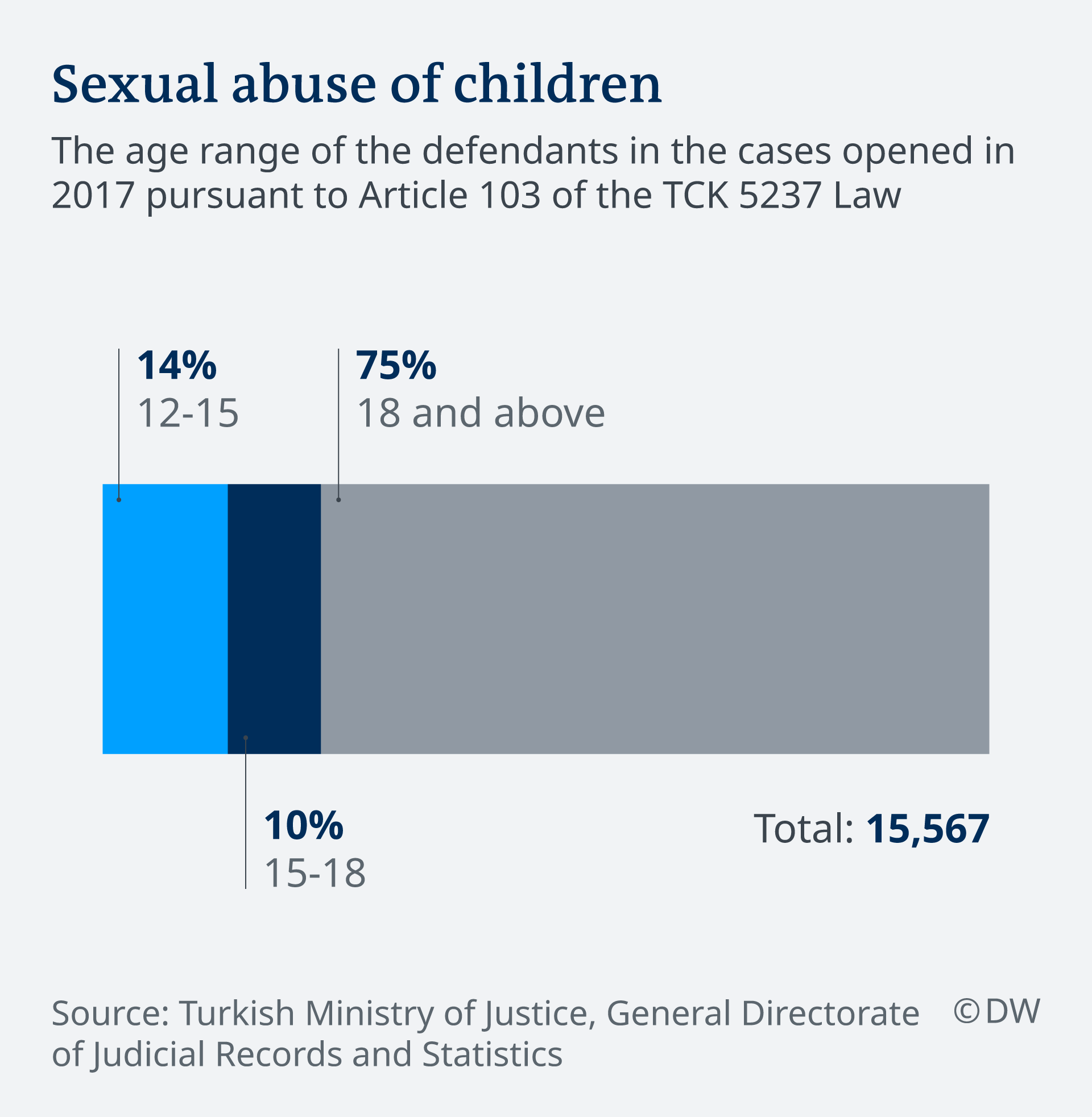 "Culture of unaccountability"
The figures from the Turkish Ministry of Justice support Sahin's assessment. In 2017, for example, 11,734 adults aged 18 years or older were charged with sexual abuse of children. Adults thus comprised 75 percent of defendants in such cases.
Moreover, the number of adults charged in cases of sexual intercourse with underage persons came to 1,056, which corresponds to over 83 percent of defendants. Both numbers stand as evidence for sexual crimes against children being committed mostly by adults.
The number of criminal cases that were filed in reference to Article 104 of the Turkish Penal Code, which defines sexual crimes against underage people, stood at 17,483 in 2017. Of these, only in 3,120 cases were the accused found guilty, whereas the courts made a decision of non-prosecution in 14,363 of them. In other words, the large majority of the defendants were found not guilty.
For Sahin, this is another sign of the "culture of unaccountability" that exists in Turkey. "Impunity and turning a blind eye result in the perseverance of similar cases."