Relations between the two foreign ministers would appear cordial. "I'm delighted that you are here," German foreign minister Frank- Walter Steinmeier told his South African counterpart, Maite Nkoana-Mashabane, in Berlin. In spite of this display of harmony at ministerial level, relations between Germany and South are somewhat strained. South Africa wants to leave the International Criminal Court (ICC) of which it was once an enthusiastic supporter. A draft bill for the withdrawal is now before the South African parliament. This gives cause for concern in Germany because Berlin is an ardent supporter of the court and played an active role in drawing up its founding Rome Statute, which went into force in July 2002.
German award for anti-corruption campaigner
The seemingly endless list of corruption allegations against President Jacob Zuma is raising eyebrows across the globe. Influential friends of the South African leader are supposed to have had a hand in deciding ministerial appointments. Thuli Madonsela, who until recently was South Africa's public protector, or ombudswoman, has called for investigations into Zuma's activities. Next week Madonsela will be awarded the German Africa Prize; it will be presented to her by the speaker of the German parliament Norbert Lammert.
Yet the two foreign ministers barely touched on such matters. It was "regrettable," Steinmeier said, that support for the ICC was declining. He then added diplomatically:"We have spoken about the reasons that prompted South Africa to withdraw from the court or not to support it any more."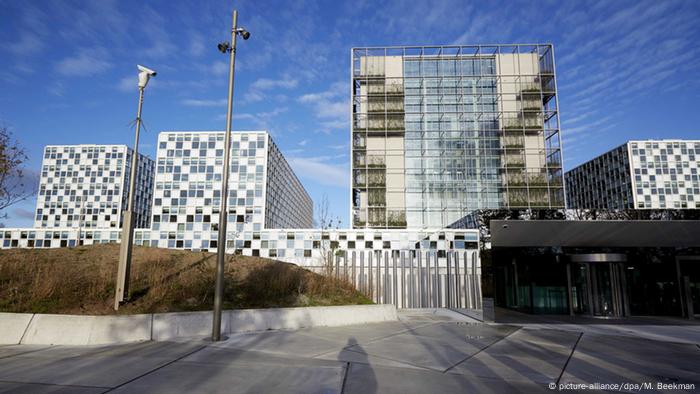 Germany is a keen supporter of the International Criminal Court
South Africa and Germany have agreed to maintain their discussion about the controversial issue of ICC membership. But the allegations leveled against President Zuma, who had just survived a vote of no confidence in parliament with the backing of the ANC majority, weren't even mentioned by the South African minister at the joint press conference.
South Africa is setting quite a different agenda in its relations with Germany. "We are prepared to find African solutions for African problems," Nkoana-Mashabane said. She did not elaborate. Criticism from abroad of political conditions back home - in South Africa and in other African countries - does not trigger much of a response these days.
Trade and investment
The government in Pretoria is more interested in other aspects of bilateral relations with Berlin. South Africa wants more trade with Germany, more German investment in the country. Germany is already South Africa's second most important trading partner and Pretoria wants to deepen these trade ties.
"South Africa has a young, agile and well-educated population. 60 percent of our fertile land has yet to be cultivated for agriculture. With the help of German technology, we could become a food exporter. We also have mineral resources," Nkoana-Mashabane said.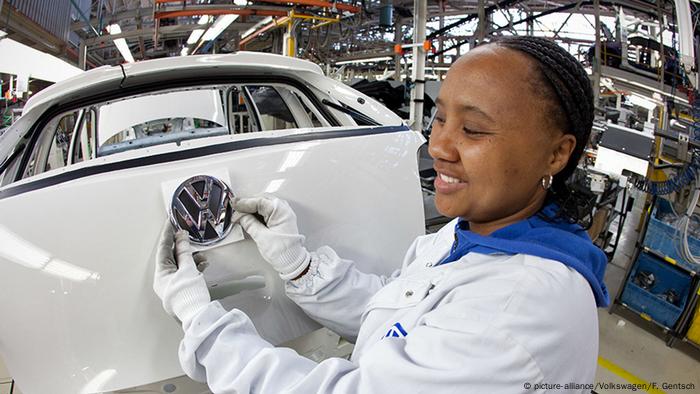 VW is one of 600 German companies active in South Africa
Before holding talks with Steinmeier, Nkoana-Mashabane had already sought to persuade German business representatives to take a greater interest in South Africa. At the moment there are 600 German firms in the country. Both Berlin and Pretoria would like to see this figure rise. They would like to see the volume of South African exports to Germany increase as well. South Africa would also like help from Germany in combating the problem of youth unemployment which has reached alarming proportions.
"Germany has a unique system under which government and business work together so that young people can acquire advanced technical skills with out necessarily having to go to university," Nkoana-Mashabane said.
Despite the good personal chemistry between Steinmeier and Nkoana-Mashabane and efforts to intensify economic cooperation, South Africa's withdrawal from the ICC - if it really comes to pass - would be a severe blow to their bilateral relations.