The Federal Court of Justice (BGH) in Karlsruhe ruled Thursday that two men in their mid-20s should not have been convicted of murder for killing another driver in a breakneck car race. A Berlin court had rendered that verdict last year in a case that attracted considerable media attention. Defense attorneys have argued that the convictions were invalid because the two men had not intended to commit homicide. The court followed that line of argument.
"The sequence of events as determined by the Berlin court does not support the assumption of an intentionally committed homicidal act," the BGH wrote in justifying its decison.
Read more: Expert: Murder conviction for illegal car racers could be overturned
The BGH found that the defendents could not have known their actions were likely to kill someone until it was too late.
The case will now go back to a different court in Berlin to be retried.
A foolhardy race with deadly consequences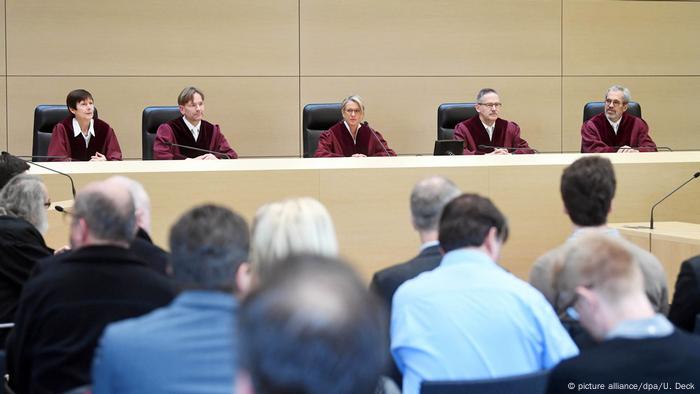 The Federal Court of Justice found that a lower court had made a number of mistakes

In February 2016, Hamdi H. and Marvin N. killed a 69-year-old man after staging an illegal late-night car race through the streets of downtown Berlin.
The two men drove at speeds of up to 170 km/h (105 mph) and ran several red lights. Hamdi H.'s car slammed into the vehicle driven by the victim — a widower, retired doctor and father of two — killing him and hurling his car 72 meters (236 feet) along the street. The judge said a forensic expert who had testified at the trial had described the scene of the accident as "a field of rubble" that resembled a "battlefield."
The two defendants and a passenger in Marvin N.'s car were only slightly injured in the accident.
One year later, a Berlin court found the two young men guilty of homicide and sentenced them to life in prison. Prosecutors, police and family members of the victims hailed the verdict, but a defense attorney said they were "enraged" and vowed to appeal.
That trial was just one of a series of high-profile cases involving people killing others while racing at extreme speeds through urban areas.
In the wake of that ruling, German legislators revised the legal code to make high-speed road-racing itself a crime punishable by up to 10 years in prison. Previously, illegal racing was only a traffic violation. The new law is not applicable to the case of Hamdi H. and Marvin N.
Future murder trials for speeders unlikely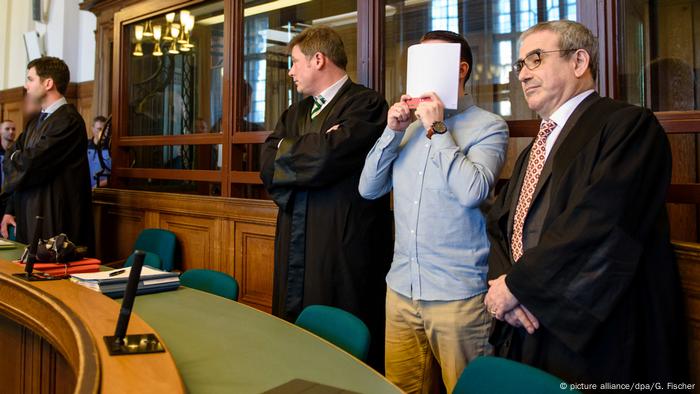 The defendents in the Berlin case could still go to jail
Criminal law expert Osman Isfan, who also authors a blog about such cases, told DW that the two men could possibly be retried for manslaughter. In a similar case, the BGH upheld the conviction of a young motorcycle driver found guilty of manslaughter after riding at heavily excessive speeds.
The BGH ruling likely means that extreme speeders who kill other people won't face murder charges in future.
"I can't imagine a case that would offer better opportunities to prove intent to kill," Isfan explained. "The Berlin case would be nearly impossible to top."
Read more: Illegal racing: Cars as lethal weapons
But Isfan is also happy about the level of protection under the new laws, pointing out that the 10 years in prison speeders can get for cases of homicide is double the sentence usually handed down for manslaughter.
"I think that especially in view of the difficulty in proving intent to kill, this adequately reflects the harm done in such cases," Isfan said. "I think in terms of criminal law we're on solid ground."
Calls for tighter laws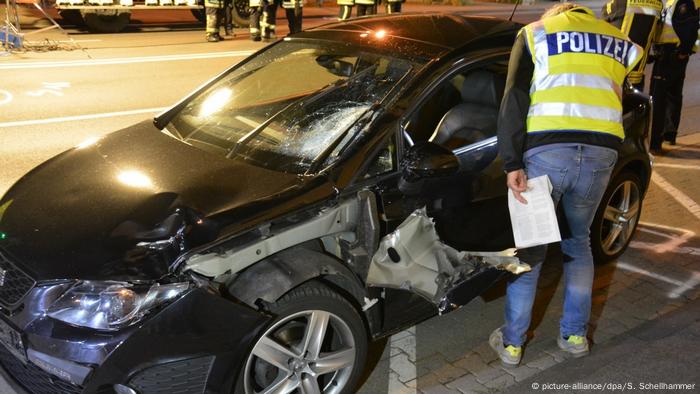 Illegal car races and excessive speeding remain a problem in many German cities
The victim's son had said he hoped that the court would uphold the Berlin verdict.
"In my eyes, it's murder," Maximilian Warshitsky told dpa news agency. "Driving 170 kilometers an hour through a city is almost like an act of terrorism on the streets."
The far-right populist Alternative for Germany (AfD) was quick to voice its condemnation of the BGH ruling, calling it "a slap in the face of the victim."
"The beefing up of the legislation came too late in this case," AfD legal spokesman Marc Vallendar said in a statement. "From a legal perspective, the decision is defensible, but it's now up the politicians to tighten laws for other types of violations as well so that the public doesn't get the impression the judicial system is coddling criminals."
Read more: With fatalities on the rise, Cologne seeks to curb drag racing frenzy
Conservatives say that the current government has addressed the problem.
"Last year we ensured that speeders who risk injuring or even killing others to get their kicks don't only face jail time," said Elisabeth Winkelmeier-Becker, judicial affairs spokeswoman for Chancellor Angela Merkel's Christian Democrats. "They also have to reckon with the confiscation of their cars."
DW editors send out a selection of the day's hard news and quality feature journalism. You can sign up to receive it directly here.