The Thomas Mann mansion in California (pictured above, with Thomas Mann, his wife and two grandchildren) will soon have new residents.
A residency program aimed at giving space to outstanding personalities from all aspects of German society has begun. Big names in the areas of culture, science, business, politics and the media can awarded the use of the space and time at the Thomas Mann villa to deal with the great questions of our time and to exchange and network with personalities and institutions in the USA.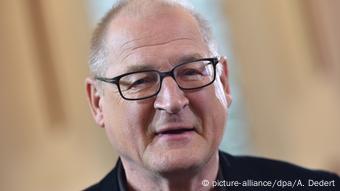 Actor Burghart Klaussner received one of the first grants
The first scholarship recipients were announced in Berlin by the Federal Foreign Office and Minister of Culture Monika Grütters on Tuesday. These include actor Burghart Klaussner, sociologist Jutta Allmendinger from Berlin, literary scholar and Thomas-Mann researcher Heinrich Detering, professor of microelectronics Yiannos Manoli and journalist and chief editor of the magazine Internationale Politik, Sylke Tempel.
The nominees will move into the house in 2018, as the mansion is currently undergoing renovations.
A sort of 'White House of exile'
The German government bought the house in 2016, saving it from demolition. It was the place where Thomas Mann wrote his books, "Dr. Faustus," and "Lotte in Weimar" as well as parts of "Joseph" and "Felix Krull."
Read more: Germany buys Thomas Mann's California villa
The villa, which was designed by German modernist Julius Ralph Davidson, is on the western edge of Los Angeles. Just 489 square meters in size, the house is not exceptionally big but bears an outsized historical importance.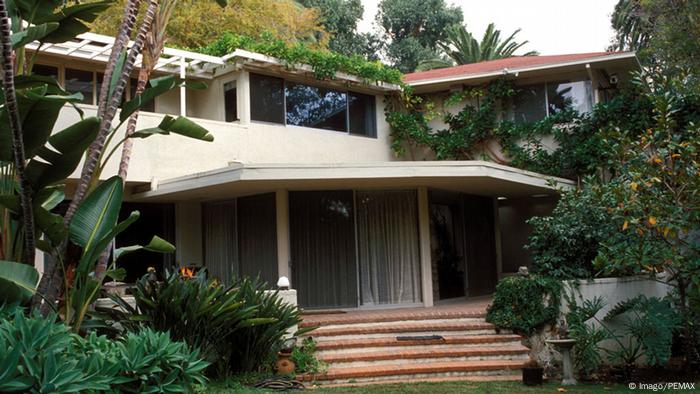 Undergoing renovations through 2018: the Thomas Mann villa in Los Angeles
"Thomas Mann's house became something of a 'White House for the exiled,'" was how Germany's President Frank-Walter Steinmeier put it in an interview with the Süddeutsche Zeitung newspaper after the house's acquisition. "It became a home for many Germans who fought together for a better future for our country, who struggled for an open society and worked on the basis of shared transatlantic fundamental values."
Read more: Why Thomas Mann's family had a Facebook mentality
Common understandings in politically difficult times
As German Foreign Minister, Sigmar Gabriel recently stressed that these fundamental transatlantic values are especially important in a conflict-laden world, to maintain "free space beyond politics."
"In difficult times, in which many things separate us across the Atlantic, cultural exchange is essential to open societies and our common transatlantic values."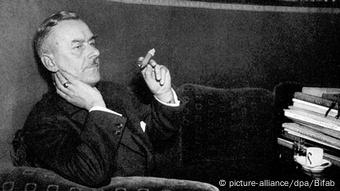 Novelist and winner of the Nobel Prize for Literature Thomas Mann lived in exile in the US from 1938 to 1952
Minister of Culture Monika Grütters welcomed the acquisition of the Thomas Mann House as a "great happiness and a great obligation."
Along with the residence program, a discussion and conversation series to address the increasing polarization and confrontational atmosphere will be offered. "Where intellectual discourse is neglected and critical journalism is not desired, it will be the task of outstanding personalities to advocate for the freedom of art and the press, and for social cohesion with all its possibilities."
ct/eg (dpa, epd)