Marcel Reich-Ranicki, 88, is in many ways a European intellectual of the old school. The imperious critic whose words have helped make and break many authors over the years seems to live in a world that reveres sublime poetry and profound minds and sneers at money-making and public popularity.
So it was a wonder back in 1988 when he broke the mold he'd developed as head of the book review section at the prestigious Frankfurter Allgemeine Zeitung to become a television personality. For 13 years, the cranky critic held court on broadcaster ZDF with his book-reviewing program, Das Literarische Quartett.
On the show, Reich-Ranicki chaired a panel of four as they praised, or trashed, new books.
Over the course of 77 episodes, viewers became fascinated by the stocky, balding Reich-Ranicki, who seemed like a bulldog as he barked out his judgments with astounding energy.
Wagging his finger and glaring at his fellow panelists when they politely disagreed, Reich-Ranicki became more recognizable in the German-speaking world than most of the authors he lauded or savaged.
A fellow critic, Joachim Kaiser, once called him "Germany's most read, most feared, most watched and thus most hated literary critic."
"The Author of Himself" to depict the Holocaust years
But the made-for-television movie will not concentrate on Reich-Ranicki's rise to fame as a literary critic. Instead the 90-minute biopic will adapt Reich-Ranicki's 1999 publication, "The Author of Himself: The Life of Marcel Reich-Ranicki," a memoir that retells the critics extraordinary life as a Jew who survived the Nazi era.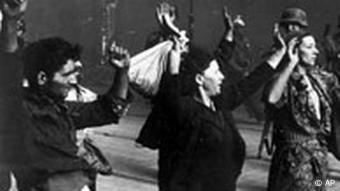 Reich-Ranicki escaped from the Warsaw Ghetto in 1943
Though born in Poland, Marcel Reich moved to Berlin in 1929 and was educated in Berlin until his expulsion to Poland as a Jew in 1938. The film is expected to depict the discrimination he suffered after the Nazis' rise to power and follow Reich-Ranicki and his family into the Warsaw Ghetto, from which and his later wife Teofila succeeded in making a daring escape.
After the war, he adopted the cover name Marceli Ranicki and worked as a Polish espionage officer in London from 1948 to1949 before returning to Poland to work as a writer and critic. After an absence of nearly 20 years, Reich-Ranicki fled to the Federal Republic of Germany in 1958, the point at which the film will stop.
If Reich-Ranicki is to be believed, he does not expect the film will slavishly follow his 400-page tome. Instead, he says he will be satisfied if the audience grasps the feeling of a world in destruction which made the autobiography so compelling as a book.
The critic takes a step back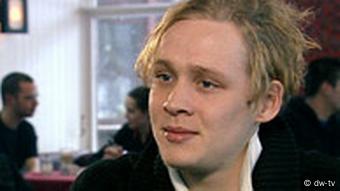 German actor Matthias Schweighoefer will play Reich-Ranicki
Reich-Ranicki coyly said recently he would not interfere with Israeli-born director Dror Zahavi's 5.3 million-euro ($8.3 million) film project.
"I hope it turns out well," said Reich-Ranicki, who has voiced fury in the past over the delays in bringing the book to the small screen. "I'm worried something will go wrong. I think both are justified: hope and worry."
Director Zahavi admits that depicting on screen the passion for writing of one of Europe's best read men is a tall order.
"I've been thinking about it the whole time," he said. "How do you make literature visual?"
That earned him a typical Reich-Ranicki brush-off.
"Don't concentrate on the theme," he said. "Concentrate on the audience.
"When the film is complete, I shall assess whether it is an interesting, quality film and worth seeing, not whether it perfectly reproduces each chapter of my book," Reich-Ranicki said.
The film is scheduled to air on German public broadcaster ARD next April.