But as everyone knows, you can't win them all. Piëch's storied career ended with his resignation on Saturday, with VW's board members citing a lack of "trust necessary for a successful cooperation."

The announcement marks the possible beginning of a saga that was partly a family drama, partly business thriller, but Machiavellian all over. It all started when expressed "distance" to Winterkorn in the media prompting a maelstrom of confusion within the ranks of Volkswagen, and sending its board members into crisis management mode.

Winterkorn was widely held to be Piëch's likely successor on the board. Most understood Piëch wanted to block the succession; few understood why he chose to say so publicly, catching the rest of Volkswagen flat-footed. But nearly all assumed Piëch – the grandson of
Beetle-inventor Ferdinand Porsche, major shareholder of both Volkswagen and Porsche – would prevail.
Legacy of auto classics

There were a few key historical factors that made Piëch's victory seem assured such as his position as the crown prince of Volkswagen's 80-year-history.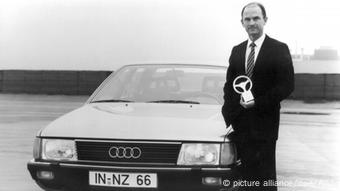 It appears to be the end of a very long road for Piëch
The master engineer started at Porsche, eventually leaving for Audi. Under his leadership, the Audi Quattro and Audi 100 turned the company into a relevant contender for Mercedes-Benz and BMW.

He then became CEO of Volkswagen in 1993, which had been beleaguered with falling sales. His nine-year reign saw the modernization of VW's manufacturing, and important acquisitions such as Lamborghini and Bentley. His strategies not only saved the company, but put it in a position to challenge Toyota's supremacy as the world's number one carmaker. He retired from management in 2002, but stayed on as chief of the supervisory board.

But it hasn't just been his lineage and his career that catapulted him to industry icon status. Rather, it was the deadly precision with which he managed to dispatch those who stopped adhering with his agenda.

Piëch's personal differences with former VW CEO Bernd Pischetsrieder meant the former
found himself left out in the cold in favor of Winterkorn, who at the time was Piëch's long-time ally.

Then in 2009, Piëch hinted to the media that former Porsche chief Wendelin Wiedeking was finished, following an ambitious attempt from Porsche to takeover VW, which ended up in Porsche being swallowed up by VW instead. It wasn't long after the media comments that Wiedeking really
was finished.

No secure alliances?

This, as well as other markers along his long biography, has long established Piëch's notorious "my way, or the highway" mentality. It might have been why he didn't secure any alliances when he decided to go after Winterkorn. And this may have proved to be the mistake that resulted in Piëch himself landing on the highway leading out of the boardroom.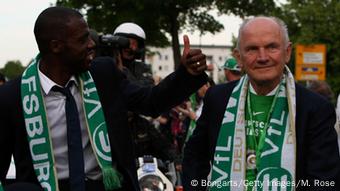 Wearing Wolfsburg colors here, but Piëch was not use to losing

Perhaps unexpectedly to him, in the end, Volkswagen's key players - his family and fellow majority shareholders - stood by Winterkorn.

"The statement from Dr. Piëch portrays his private opinion, which is not aligned…with that of the family," Wolfgang Porsche said in a statement issued to German news agency DPA on behalf of the Porsche family.

While Winterkorn was a popular, extremely competent manager, there were technical reasons to make an attack on him plausible - such as VW's less-than-stellar strategy in the US market. But Piëch, usually known as a master tactician, was unable to convince the key decision makers in his family and his company of any benefit in letting go of Winterkorn.

The end of Piëch is the end of era - one inadvertently heralded in 1999. Piëch was named the car executive of the century, an international award given to the most influential leader in the automotive industry. But a different century started a long time ago. As of April 25, 2015, the age of Piëch has ended and the now the leadership of the next century can now really begin.