Anywhere from 20,000 to 50,000 people marched on the streets of the Peruvian capital on Tuesday night amid concern over Keiko Fujimori, daughter of the country's notorious ex-president, who is predicted to win the upcoming election.
The protest occurred on the 24th anniversay of her father Alberto Fujimori's move to dissolve the country's parliament. The elder Fujimori, who governed Peru from 1990 to 2000, is currently serving a 25-year prison sentence for human rights abuses.
While his daughter is topping the polls in Peru, she appears to lack the support needed to gain a simple majority. Nevertheless, many protestors fear that if she were to win during Sunday's election, she would simply be a repeat of her father.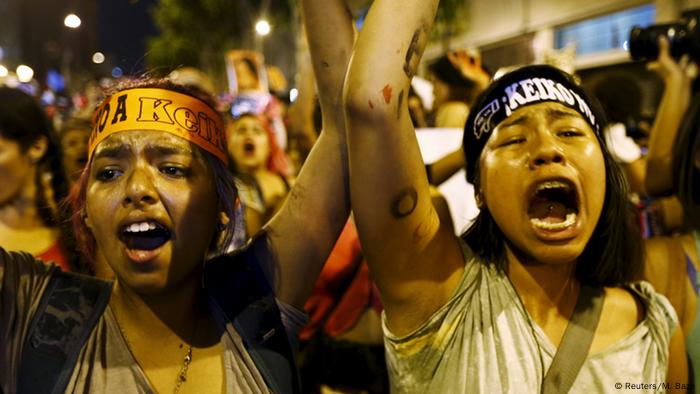 Fujimori responds
In an effort to put her detractors at ease, Fujimori published a statement online promising not to follow in her father's footsteps.
"I know how to look at the history of my country," she wrote. "I know the chapters that should be repeated and I'm very clear on those that shouldn't be."
For many, her promise wasn't enough. "I don't believe her at all," Rodolfo Lazo, a 19-year-old protestor, told Reuters news agency. His shirt put it another way: "I'm young but I'm not stupid."
blc/bk (Reuters, dpa)