A Swiss court has ruled that Google must do more to ensure privacy and anonymity on Google Street View in Switzerland.
The Federal Administrative Court of Switzerland found that Google had not made a sufficient effort to blur cars' license plates or people's faces.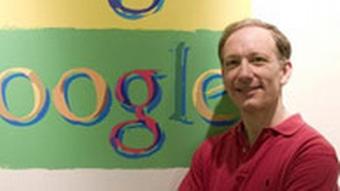 Peter Fleischer, Google's global privacy attorney, said it will review the ruling
An English-language statement released on the court's website on Monday said Google must "make all faces and number plates unrecognizable before the pictures can be published on the Internet."
Google is able to blur about 98 percent of people's faces using an algorithm.
However, this is inadequate according to Swiss data protection commissioner Hanspeter Thür, who announced in November 2009 that he would take Google to court for flouting the country's privacy laws.
According to Monday's ruling, Google must ensure that every face and license plate photographed in Switzerland is rendered anonymous, even if the company must do so manually.
In addition, the ruling stated that Google must provide much better warning of scheduled Street View photography times.
"One week in advance, they must advise the public through the local press that they will take the pictures," said Andrea Arcidiacono, a Federal Administrative Court of Switzerland spokesperson, in an interview with Deutsche Welle.
Arcidiacono said online warnings would not suffice and that Google would have to buy advertising space in local newspapers.
No immediate response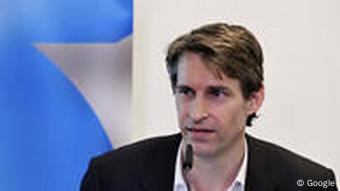 Kay Oberbeck, a Google spokesperson, said that Google abides by local law
Google representatives have not yet said how they will respond to verdict.
"We have received the court's verdict and are currently assessing its implications," said Peter Fleischer, Google's global privacy counsel, in a statement e-mailed to Deutsche Welle.
"We are very disappointed because Street View has proved to be very useful to millions of people as well as businesses and tourist organizations. More than one in four of the Swiss population has used it since the service launched in Switzerland. We'll now take some time to consider what this means for Street View in Switzerland and our appeal options."
Kay Oberbeck, the chief spokesperson for Google in Germany, Austria and Switzerland, said that Google "takes privacy very seriously," adding that "all images in our Street View product will abide by the local laws of the country they are taken in."
"While the Street View feature enables people to easily find, discover, and plan activities relevant to a location, we respect the fact that people may not want certain types of images featured on the service," he wrote in an e-mail to Deutsche Welle.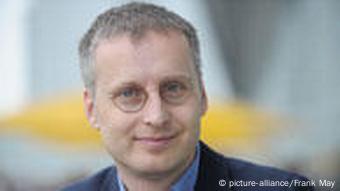 Viktor Mayer-Schönberger says that Google needs to re-think the entire concept of Street View
Legal battles likely to continue
Street View has met with various legal challenges amid its expansion in Europe.
After many months of controversy, the service debuted in Germany in November 2010.
Last month, a Berlin state court ruled that it is legal to take photographs from street level, rejecting the plaintiff's argument in a civil suit that Google was trying to take unauthorized pictures.
In September 2010, Czech data protection authorities rejected Google's second application to collect personal data through its Street View service, which halted any new Street View photographs in the Czech Republic.
Legal scholars said that this new ruling may mark a turning point in Google's on-going battles with data protection officials around Europe.
"Unlike in the Berlin court case two weeks ago, in Switzerland the data protection commissioner led the charge against Google Street View," wrote Viktor Mayer-Schönberger, an Oxford Internet Institute professor and privacy expert, in an e-mail to Deutsche Welle.
According to Mayer-Schönberger, law suits are increasingly targeting the unintended consequences of the internet giant's Street View activities.
"This is the beginning of the real wave against Google Street View, a wave that Google has helped generate and now, much like Goethe's Sorcerer's Apprentice can no longer control: Street View is designed to not only capture streets and buildings but as a byproduct captures our erstwhile ephemeral public footprints in the analog world," Mayer-Schönberger said.
"Time for Google to begin to rethink Street View – and to follow its mantra: do no evil and innovate where innovation is now desperately needed: creating a Street View that does not invade the privacy of innocent citizens," he added.
Author: Cyrus Farivar
Editor: Nathan Witkop