Sun Myung Moon had fallen ill with pneumonia last month and passed away early on Monday at a church-owned hospital outside of Seoul. He was 92.
Known pejoratively as "Moonies," Unification Church members regarded Rev. Moon and his wife Hak Ja Han as the "True Parents" - earthly embodiments of God. The church owns billions of dollars in assets, including a newspaper, a sushi distributor, and a hotel in North Korea. The ministry and other business ventures have already been divided amongst Moon's several children.

Moon, who was born into a family of farmers in what later became North Korea, founded the church in 1954 in Seoul. By the 1970s, the Unification Church had become an international movement and Moon became "the world's most infamous Korean," according to biographer Michael Breen. Followers were attracted to the church's core theology, which preached love and peace.

"The various problems of the world could be resolved if there was a will for unity," said Breen, also a former Unification Church member.
Korean peace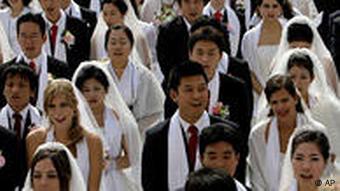 Moon was particularly famous for arranging mass weddings
The marriage, or blessing ceremonies that Moon oversaw, often involved church members that had not met one another until that same day. Many of these couples are said to have been hand picked by Moon himself. The church encourages inter-racial marriages in order to bridge cultural and political boundaries and thus create world peace.

International coupling is not the only goal of the Unification Church. It sought to attain world peace through engagement as well. Over the decades, Moon met with world leaders including Richard Nixon, Mikhail Gorbachev and North Korea's founding father Kim Il Sung. Resolving the division of the Korean peninsula has been a prime interest of the church, one that Moon made particular inroads with, according to Breen.

"Rather than come in (to North Korea) and beat them over the head with a Bible, the Unification Church comes in and does economic activity. Because that's what is needed and because that's what the North Koreans will allow them to do," the author said. "The role of Korea is a little like the role of Israel for Christians. It would be like the fatherland reuniting again."

In 1999, Moon began Pyeonghwa (Peace) Motors, a company that makes new cars and sells used vehicles in North Korea. The joint venture was a milestone in cross-border cooperation, one that some say was the pastor's greatest accomplishment.
"Before Pyeonghwa Motors, there was no economic cooperation between the two Koreas," said Hwang Youn, a North Korea analyst at the Unification Church-funded Sun Moon University in Seoul.

"I don't expect the church to change its engagement with North Korea after Moon's death. It's a very important part of the church to build better relations between the two Koreas."
Controversial figure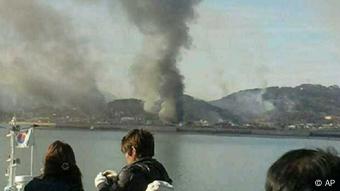 Moon worked for peace between the two Koreas
But Moon's reputation is tarnished by accusations that he was merely running a cult that served to increase his personal fortune. In 1982, Moon was convicted on tax evasion charges by a US court and sentenced to 18 months in prison. He was banned at various times from Japan and some European countries.
Questions remain over whether the Unification Church can continue without its leader at the helm. Today, the church still claims millions of followers worldwide, but that number is disputed by outside observers. However, Michael Breen believes the foundation that Moon laid down is firm enough to withstand his passing.
"There are a hell of a lot of messiahs out there. Very few of them emerge like Moon did," he said. "Moon is of his era - 20th century charismatics. He built up from nothing, from poverty, but with extraordinary opposition. This can't just all disappear."