A pair of blasts hit a large demonstration by members of Afghanistan's Hazara minority in Kabul on Saturday, killing at least 61 and wounding 207 others, the health ministry said. The death toll had risen from earlier estimates.
Sediq Sediqqi, spokesman for the Ministry of Interior, said police were working to confirm the nature of the attack and how many people were killed and injured.
"We can't yet identify what sort of blast it was or how many people have been affected," he said. "We are right now in a very difficult situation."
Footage on Afghan television showed a scene of devastation, with body parts spread across the pavement. Ambulances struggled to reach the scene as authorities had overnight blocked key intersections with stacked shipping containers to prevent protesters from marching on the presidential palace.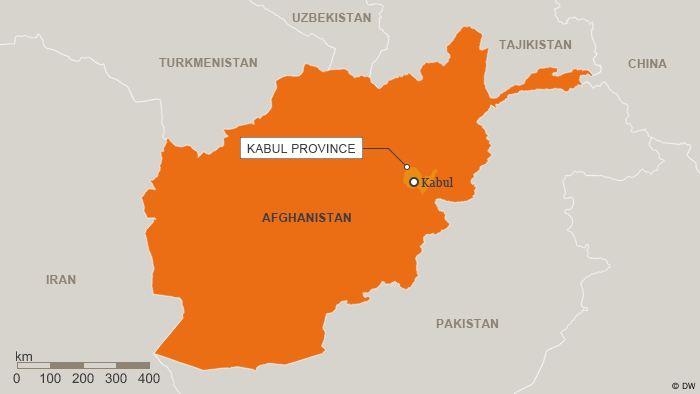 No one has claimed responsibility for the blast so far, but it comes in the middle of the Taliban's annual summer offensive, which the insurgents are ramping up after a brief lull during the recent holy fasting month of Ramadan.
"I was in the crowd of protesters when a loud bang occurred nearby. Many people have been killed or injured - I am in deep shock," protest organizer Jawad Naji told the AFP news agency.
The demonstrators had been demanding that a planned 500 kV transmission line from Turkmenistan to Kabul be rerouted through two provinces with large Hazara populations; an option the government says would cost millions and delay the badly needed project by years.
Waving Afghan flags and chanting slogans like "Justice!" and "Death to discrimination!", demonstrators gathered near Kabul University where the suicide attacker struck.
The Farsi-speaking Hazara, estimated to make up about 9 percent of the population, are Afghanistan's third largest minority but they have long suffered discrimination and targeted killings. They are predominately Shia while the majority of Afghans are Sunni.
jar,se/rc (AFP, dpa)