Omar al-Bashir's plane landed in Khartoum on Monday evening where hundreds of supporters gathered to cheer their leader's arrival from South Africa, where a court ordered his arrest.
Dressed in traditional white robes, Bashir waved to his fans, shouting "God is greatest!" He walked down a red carpet and was welcomed by journalists, ministers and photographers. His supporters beat drums, sang songs and chanted "With our blood and our souls, we sacrifice for you Bashir."
Foreign Minister Ibrahim Ghandour spoke to the press, saying the news circulated about Bashir was "propaganda." Bashir's participation in the African Union summit confirmed that the "president is one of Africa's leaders."
ICC 'disappointed'
Bashir is wanted by the International Criminal Court (ICC) in The Hague for his role in the 2003 Darfur conflict, where 300,000 people were killed and more than two million displaced. He was attending the African Union summit in Johannesburg, when a court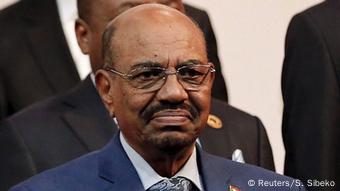 According to Khartoum's official statement, only 10,000 people have died in the Darfur conflict
ordered he remain in Johannesberg due to an ICC arrest order.
The Sudanese leader subsequently fled the country, prompting ICC's chief deputy prosecutor James Stewart to remind South Africa of its duties towards the war crimes tribunal. "Our position has always been that South Africa's obligation is clear and unequivocal. It had an obligation to arrest him," Stewart told AFP.
High court judges in South Africa expressed concerns about authorities not complying with the court's decisions and ordered Bashir's arrest.
African countries 'burdened' by ICC
The ICC's orders for arresting a war criminal are to be implemented by all countries signatory to the international court's charter. On June 5 however, South Africa's government granted diplomatic immunity to delegates participating in the African Union summit, which began on Sunday and which Bashir attended together with other heads of state from the continent.
However, problems arose when Southern Africa Litigation Center, a rights group, went to court asking for the Sudanese leader's arrest. On Sunday, the court ordered Bashir to remain in South Africa due to the ICC arrest order.
African Union countries have asked the ICC to stop proceedings against presidents in office and said they would not force any member states to arrest a leader accused of crimes against humanity. They have also said that African and Eastern European countries "unjustifiably bear the brunt of the ICC's decisions."
mg/rc (AFP, AP)