Student Anahita Rehbein from the southwestern city of Stuttgart won the Miss Germany 2018 competition on Saturday.
"It is a dream come true for me. I could hug the whole world," she said.
The 23-year-old beat out 21 other competitors between the ages of 16 and 28.
In addition to the crown, she won a compact car, jewelry, travel and clothing for a year.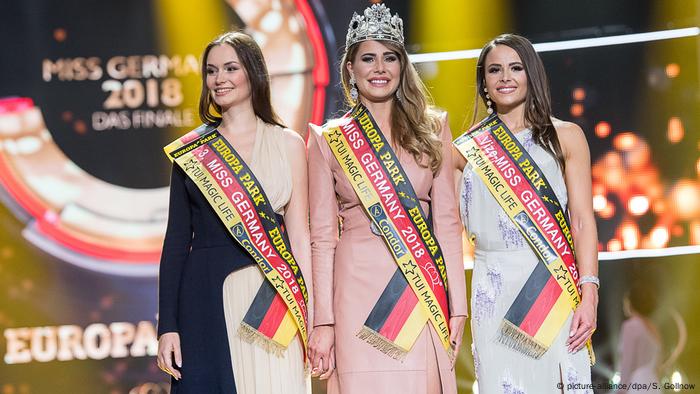 Alena Krempl (R) and Sarah Zahn (L) came in second and third, respectively.
Rehbein was previously Miss Baden-Württemberg.
Read more: Miss Germany: A century of beautiful women
Second place went to 24-year-old trade clerk Alena Krempl from Montabaur in Rhineland Palatinate. Third place went to 21-year-old pre-school teacher Sarah Zahn from Dachau in Bavaria.
Miss Germany is the oldest beauty contest in Germany, selecting one winner every year since 1927.
cw/sms (dpa)