South Korea's Ministry of Unification said Sunday it would send to parliament legislation to quadruple "rewards to people who provide intelligence and knowledge that can enhance South Korea's security."
The future maximum on offer would be 1 billion won the equivalent to $860,000 or 820,000 euros.
A ministry insider quoted by South Korea's Yonhap news agency said it was the first intended reward "adjustment" in 20 years in monetary terms and reflected "the rise in consumer prices since 1997."
The ministry's statement rolled off scenarios such as "people who come over with a military plane or vessel," those who "turned in tanks, armored vehicles and guided weapons," or troops who "defect with small arms."
Making a living after defection
Yonhap quoted the insider further as saying that North Koreans were currently hesitant about defecting because they were "fearful" about how they would make their living after arrival in South Korea.
The planned legislative changes would "alleviate such worries to a certain extent," said the source.
The last high-profile defector was Pyongyang's former ambassador to Britain, Thae Yong-Ho, who changed sides in August last year, saying he wanted to raise awareness about the "gruesome realities" in the reclusive North Korea.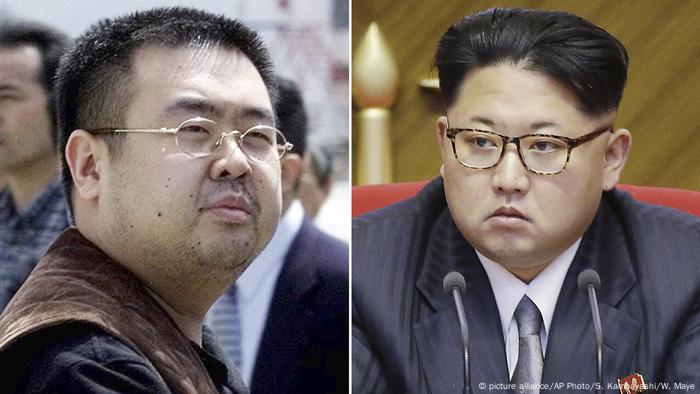 The late Kim Jong Nam (L) alongside dictator Kim Jong Un
Presumed murder in Kuala Lumpur
North Korea is currently the focus of a Malaysian inquiry into last month's presumed nerve agent murder of Kim Jong Nam, the estranged half-brother of North Korea's leader, Kim Jong Un.
Kim Jong Nam's sudden death at Kuala Lumpur's airport unleashed a rift in previously closer ties between North Korea and Malaysia.
From 2000 on, Malaysia's capital had been used by the United States as venue for attempted talks on stemming the North's missile program.
Last Thursday, Thae told Hong Kong television reporters that "North Korea is a society ruled in terror."
"For a big decision like killing Kim Jong Nam, no one could make a decision like that except Kim Jong Un," he said during a broadcast by Hong Kong-based Phoenix TV in South Korea.
China 'protector'
Kim Sung-Min, another high-profile defector who operates an anti-Pyongyang propaganda radio station in Seoul, said China had long protected Kim Jong Nam and his family who lived in Macau.
The French news agency AFP reported shortly after Kim Jong-Nam's death in February that his 21-year-old son, Han-Sol, was the next in danger.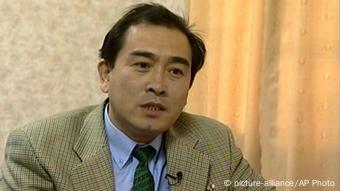 Thae Yong-Ho defected in August last year
Han-Sol was believed to have graduated from the Science Po University in France, but his subsequent whereabouts were unknown.
AFP said China was still protecting the deceased Kim Jong Nam's family in case it needed a friendly figure to serve as replacement leader in the event of upheaval in the North.
The North Korean Kim family tree lists many figures who met violent deaths or were forced into exile over three generations.
ipj/sms (AFP, AP)