Fourteen days after landmark local elections, South Africa's Democratic Alliance (DA) has little choice than to form minority administrations in some of the country's key municipalities.
Party leader Mmusi Maimane announced on Wednesday that these minority administrations would be coalitions with five smaller parties
"This is an agreement that seeks to put people first, ahead of anyone else," the DA leader said.
Among the DA's future coalition partners are the ANC splinter group Congress of the People and the Freedom Front Plus, a staunchly conservative party that champions the interests of South Africa's Boers.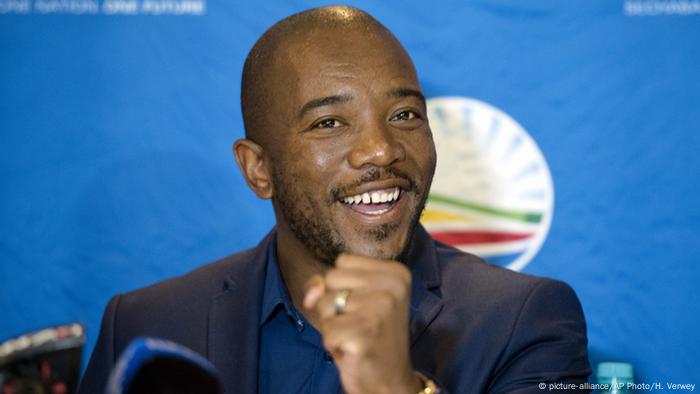 Mmusi Maimane, leader of the Democratic Alliance which has agreed to a coalition with five smaller parties
Maimane said all parties had agreed to principles of clean governance and transparent procurement procedures, according to local news service News24.
In one municipality - the city of Port Elizabeth - the parties have sufficient seats to govern with a majority.
EFF as the kingmaker
On Wednesday, the radical Economic Freedom Fighters party (EFF) announced it would support DA mayoral candidates in Johannesburg, Port Elizabeth, Ekurhuleni and the capital Pretoria.
The EFF came in third nationwide in the municipal elections on August 3, giving the party the role of a potential kingmaker in some municipalities.
"We are going to vote for them," EFF leader Julius Malema said in a reference to the DA while addressing reporters in the Alexandra township of Johannesburg. However, he ruled out permanent coalitions with the DA in these municipalities. "There is no deal, because we cannot seem to agree with the DA," Malema said.
DA leader Maimane also noted that the two parties would "never agree on some ideological issues."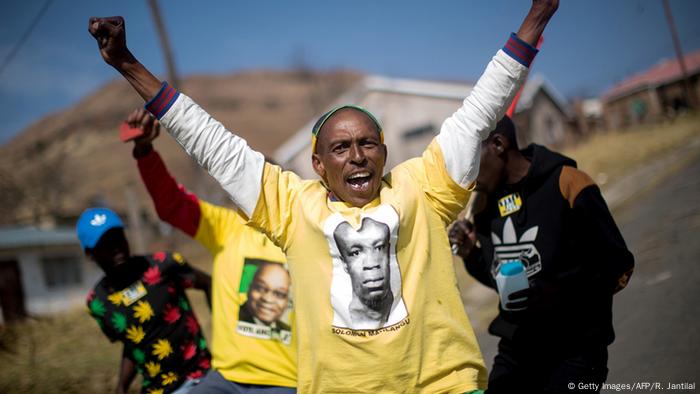 The ANC was the winner of this year's local elections nationwide, but lost several key municipalities.
How long will the new alliances last?
The DA is commonly regarded as a pro-business party representating South Africa's wealthy elite. The EFF favors the nationalization of banks and mines and Malema repeatedly called for Zimbabwe-style land seizures in South Africa.
The only thing that binds the DA and the EFF together is their desire to unset the ANC. "We are caught between two devils. The DA is a better devil," Malema said.
It's far from certain whether this new-found alliance will hold.
"You have parties with deeply different ideologies. When it comes to matters of budgets, when it comes to the nitty-gritties of running a city government, there will inevitably be trouble," Phillip de Wet, associate editor of the weekly "Mail & Guardian" told DW.
"It is this common enemy, the ANC, that seems to be driving anything. As long as all of these parties fear a resurgence of the ANC, as long as they believe that the people who voted for them want them to oppose the ANC, they might find this common ground," de Wet said.