Often rendered with tremendous gravity, Beethoven's Egmont Overture is stripped of pathos, lighter, airier - yet no less profound in this performance recorded in concert by DW.

Franz Berwald (1770-1827) was a contemporary of Schubert and Beethoven. Living in the land of his birth and in central Europe, he was crowned by success - sometimes. At others, he had to earn his living by performing orthopedic therapy or working as a building contractor. Berwald was clearly a versatile man.
His Symphony No. 3 is nicknamed the "Symphonie singulière," whereby "singulière" can translate either as "singular" or as "willful, having a mind of its own." With sounds reminiscent of Anton Bruckner - who came much later -, lively contrasts and interesting instrumentation, this singular work was first heard in 1905, long after its maker had died.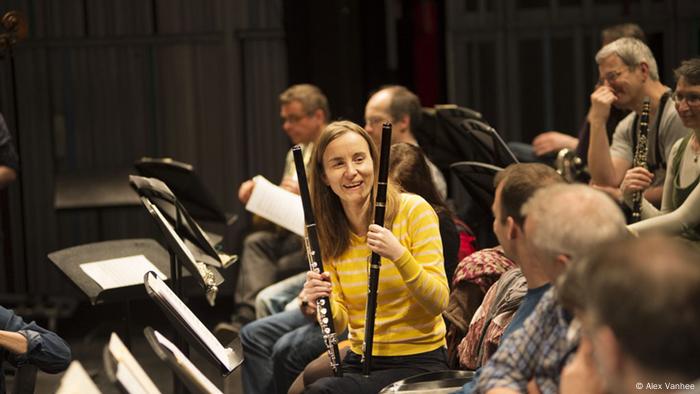 Flutist Anne Pustlauk and cohorts in Anima eterna during rehearsal


Joseph Haydn:
Symphony No. 104 in D Major, Hob. I:104, second movement

Ludwig van Beethoven:
Egmont Overture, op. 84

Franz Berwald:
Symphony No. 3 in C Major (Symphonie singulière)

Anima Eterna Bruges
Jos van Immerseel, conductor

Recorded by Deutsche Welle, Bonn (DW) in the Beethoven Hall, Bonn, on October 1 , 2015

Rebroadcasting rights: one broadcast before January 10, 2017