What was a list of 20 German-language titles has just gotten shorter. Among the six finalists is this year's Georg Büchner Prize laureate Martin Mosebach, with his work "Der Mond und das Mädchen," reported the German Publishers and Booksellers Trade Association Wednesday, Sept. 12, in Frankfurt.

Besides Mosebach, the following authors have made the shortlist: Julia Franck ("Die Mittagsfrau"), Thomas Glavinic ("Das bin doch ich"), Michael Köhlmeier ("Abendland"), Katja Lange-Müller ("Böse Schafe") and Thomas von Steinaecker ("Wallner beginnt zu fliegen").

From 20 to six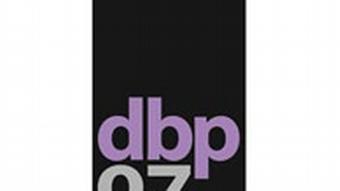 The award was first presented in 2005
The jury agreed on six finalists after a "session full of pleading, declarations of love and attacks of passion," jury spokeswoman Felicitas von Lovenberg said. "When seven jurors have to choose the six most important, exciting and worthwhile books out of 20, then there cannot be unanimity on every title."

After reading 117 books between Oct. 2006 and Sept. 2007, the jury presented the selection of 20 titles, the so-called long list, in mid-August.

Hefty prize money at stake
The winner of the award will be announced on Oct. 8, coinciding with the opening of the Frankfurt Book Fair. The winner will receive 25,000 euros ($34,500) and the other finalists 2,500 euros each.

The German Book Prize was conferred for the first time in 2005: Ever since, the German Publishers and Booksellers Trade Association has awarded the prize to the best German-speaking novel, with the aim of promoting German-language literature abroad.

Last year, Katharina Hacker won the prize for "Die Habenichtse."

Deutsche Welle is a partner of the German Book Prize.