A native of Beverly Hills, Sam Simon began his career in the television business on a stroke of luck. He was a talented animator and, after a stint with a children's show, submitted a script on spec to the ABC comedy "Taxi." The broadcaster quickly hired Simon, then in his mid-20s, and he soon started managing the show.
After writing for "Cheers" for three seasons, he then became writer and executive producer of "the Tracey Ullman Show." It was here that he got to know the two people with whom he would launch "The Simpsons" in the late 1980s: James L. Brooks and Matt Groening.
After news of Simon's death, Groening on Monday praised his "phenomenal talents, sharp intelligence and sly sense of humor." According to Brooks, Simon was "truly one of the greats."
One of the world's most successful TV shows, "The Simpsons" is now in its 26th season. As creator director, Simon was responsible for creating some of Springfield's quirky residents, including industrialist Mr. Burns and physician Dr. Hibbert.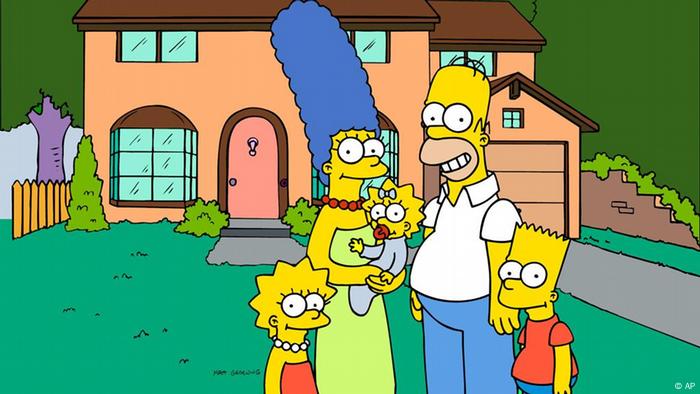 Typical Americans? The Simpsons regularly provide a poignant and critical look at US society
"I don't think you get that sort of creative freedom with any broadcast shows today," Simon had said of "The Simpsons."
His time on the show, however, was short. He left in 1994, allegedly due in part to strained relations with Groening. Though he was still included in the credits and took a cut of the royalties after his departure, he claimed he never watched the show again.
With a severance package estimated at $10 million a year, Simon was financially independent. He founded the Sam Simon Foundation and dedicated himself to philanthropic work. His foundation rescues dogs from shelters and then trains them to assist disabled people. Passionate about animal rights, Simon also donated money to organizations like Mercy for Animals and Sea Shepherd Conversation. He also funded a food bank in his native Los Angeles.
"He found so much outside the work to give him pleasure and left so much behind for others," commented James L. Brooks on Monday.
Simon was diagnosed with colon cancer in 2011. In 2013, he said he was happy: "I don't feel angry and bitter." He passed away Sunday at his home in Pacific Palisades, California, according to his agent.
kbm/jgt (AP, AFP)