The German Book Prize is traditionally awarded on the evening before the opening of the yearly Frankfurt Book Fair. Handed out since 2005, winner and runners-up take home a total of 37,500 euros ($49,700). But, like the French Prix Goncourt and the British Booker Prize, the award's primary purpose is to make German-language literature better known abroad.
The seven-member jury are tried and tested literary authorities, though not usually household names themselves. A look at the six nominated novels makes one thing clear: Ambiguous stories about families and relationships dominate the shortlist. Entirely personal books seem to have lost their foothold, with many of this year's books circling the themes of death and loss.
Mirko Bonné: "Nie mehr Nacht" ("Never Again Night") - Schöffling & Co. Verlag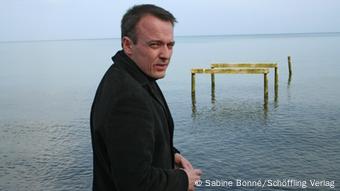 Mirko Bonné
Only hardcore lovers of literature are familiar with this 48-year-old author. Mirk Bonné is a literary jack-of-all-trades, a Hamburg native who started out as a journalist before moving on to translation and then to prize-winning poetry. "Never Again Night" is his fifth novel. In it, a man travels with his nephew to the French Atlantic coast.
He's there on behalf of a magazine, supposedly illustrating the bridges in Normandy which proved decisive for the Allies in 1944. He is also fleeing the tragedy of his sister's death, for whom he shared more than sibling affection. In an entrancing road novel about scars of the soul and the landscape, Bonné weaves private tragedy with the historic.
Reinhard Jirgl: "Nichts von euch auf Erden" ("Nothing of You on Earth") - Hanser Verlag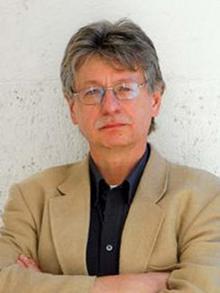 Reinhard Jirgl
The most renowned German author on this year's short-list - Jirgl has previously won the most prestigious German-language literary accolade, the Georg Büchner Prize - his book is also the most unusual of the season. The science fiction novel looks at an earth populated by a people that, due to a genetic defect, are drowsy and peaceful.
Those formerly in power settled Mars long ago, where they live in gigantic, subterranean cities. There, they exploit the weak, forcing them to work in murderous labor camps. The goal? To make the surface of the red planet hospitable to life. Their efforts are fruitless. And can the fight to be the best of all worlds even be won? Jirgl twists words, caring little for grammar or certainties, questioning everything.
Clemens Meyer: "Im Stein" ("In Stone") - S. Fischer Verlag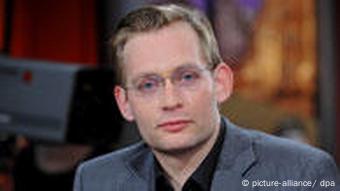 Clemens Meyer
"Literature that hurts" is how the Leipzig resident once described his own work. So, too, does his newest book push against constraints - and even break free of them. Meyer dives into the shadowy world of prostitution, where whores and pimps speak their piece.
Drastic, detailed descriptions shift to inner monologues and dreams. Out of a dizzying collage, the 36-year-old creates a romantic landscape, reiterating Meyer's status as enfant terrible of the German literature scene. As the 2008 Leipzig Book Fair Prize attested, no other author writes as authentically about excess and dissolution.
Terézia Mora: "Das Ungeheuer" ("The Monster") - Luchterhand Verlag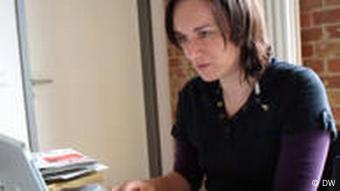 Terézia Mora
The Hungarian-born author is one of this year's favorites. With her new novel, Terézia Mora begins where her last book ended, with IT specialist Darius Kopp at center stage. After losing his job, he is then forced to cope with the suicide of his wife.
A glance in her diary reveals volatile affairs, humiliation and loneliness. No perfect world to be found. The shocked husband travels to Hungary, where his wife grew up - bringing with him both memories and questions. It's a journey to the end of the night.
Marion Poschmann: "Die Sonnenposition" ("The Position of the Sun") Suhrkamp Verlag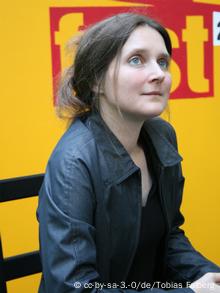 Marion Poschmann
Up to this point, the 43-year-old was first and foremost a poet. That literary background can be felt in her new novel. Marion Poschmann weaves fantastic associations together, compressing them all into boldly reduced language.
At the book's axis is a run-down castle in eastern Germany, a place populated by bizarre figures. Here, a neurotic psychiatrist goes hunting for poetic personal demons, and family secrets collide with East and West German history.
Monika Zeiner: "Die Ordnung der Sterne über Como" ("The Order of the Stars above Como") - Blumenbar Verlag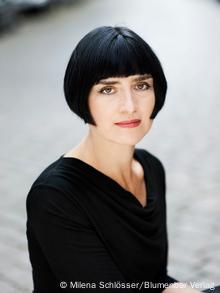 Monika Zeiner
This 600-page tome is the only debut on this year's shortlist. Monika Zeiner is a singer in an Italian swing band and has a PhD in medieval romantic poetry. Her freshman novel is about a ménage à trois in Berlin in the 1990s: an unrenovated apartment, two men, one woman - and the intricate love-triangle between them.
The charm of a work-in-progress and a whole lot of music float above it all. Zeiner's style of speech melts with the melody of songs. The result is a story about the young and light-hearted.