Designed to provide the cash-strapped regime with much-needed funds, major Western drug companies systematically carried out hundreds of clinical trials on East German citizens, the long-awaited report by Berlin's Charité Institute for the History of Medicine and Ethics in Medicine confirmed.
The Institute reported that 320 clinical trials had been carried out during the 1980s on people from the former East Germany, or German Democratic Republic.
Up to 900 studies were carried out by Western firms using East German citizens between 1961 and 1990, the year of German reunification, medical historian and head of the research team, Volker Hess, said from Berlin.
Hess added that the studies appeared to have complied with the laws and standards of medical testing at the time, adding that trial practices in West Germany were also more relaxed during the same time period.
"What appears dubious to us today was not specific to the GDR, even though some of it appears ethically dubious now," Hess said.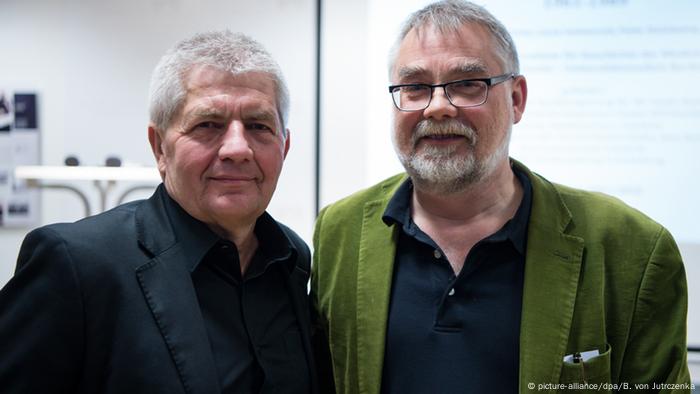 Hess (right) says the laws of the time appeared to have been complied with
Allegations made in a 2013 article by German news magazine "Der Spiegel" suggested participants were unaware of what they were being subjected to, a claim Hess and his team refuted.
"We have seen no indication of a systematic violation of existing rules on consent."
Behind the Iron Curtain
The team of researchers determined that 75 companies from 16 countries, mainly West Germany, carried out the testing. Others included Switzerland, France the United States and Britain.
Some of the industry's big name firms, Bayer, Pfizer and Roche, were involved in the human testing, the report concluded.
Researchers dismissed allegations the offending companies looked to countries behind the Iron Curtain because testing would be cheaper there.
"The companies benefited from totalitarianism," Hess said, adding that the heavily centralized GDR was seen by drug companies as a more efficient trial ground. This, he said, allowed for studies to be completed quickly, beyond the peering eyes of a critical public.
Prior to the fall of the wall, hundreds of East Germans were subjected to drug trials
Chronic medical shortages in the former East Germany were exploited by Western firms offering experimental drugs, researchers concluded.
East Germany's Stasi secret police paid particular attention to the trials, negotiating contracts with Western drug manufacturers.
The first-ever study of its kind, the report was financed by the German government and medical industry associations.
In a bid to determine the scale of the testing in East Germany, researchers combed thousands of Stasi and patient records in addition to drug company reports, as well as conducting interviews with those who undertook the testing.