In all likelihood, the fate of Alexei Navalny, Russia's most prominent opposition politician, hangs on his country's pension reform plans.
The protests against the reforms, the outcome of recent regional elections and Navalny's renewed arrest could be connected, according to Stefan Meister, of the German Council on Foreign Relations (DGAP). "We've noticed that people's willingness to demonstrate increased massively with the pension reform, and that the regional elections saw a lot of protest votes," he told DW. "Navalny is the protest's key figure."
It was still dark out when Alexei Navalny was a free man for a few seconds on Monday morning. A DW reporter filmed Russia's most well-known opposition politician as he left the prison in Moscow — only to be arrested again immediately and taken to a court. The 42-year-old could be imprisoned again for weeks after having spent 30 days behind bars because of a protest. Navalny's aide Leonid Volkov tweeted on Monday that the new charges are related to a September 9 demonstration against a planned raising of the retirement age. Navalny urged people to participate, but was not able to be there himself due to his imprisonment.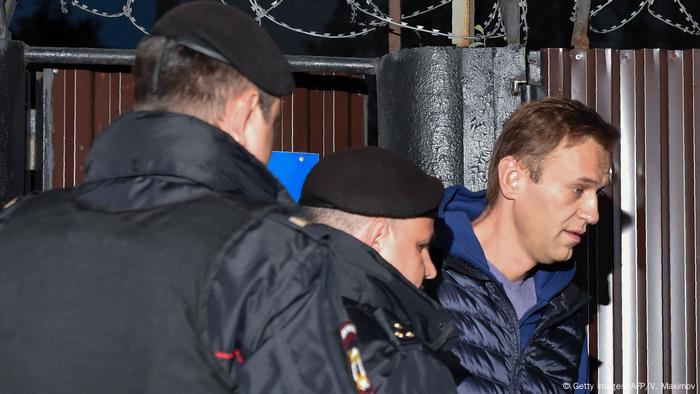 Russian police rearrested Navalny just 30 seconds after he was released from prison
Resentment over pension reform
Navalny's renewed arrest is a sign of the "leadership's nervousness," Meister said. Moscow apparently fears that opposition politician Navalny, who was barred from running in the 2018 presidential election, could quickly organize new protests "that at some point could no longer be kept under control."
The revised Russian pension reform announced by the government this summer proposes gradually increasing the retirement age by a total of five years. The original, more drastic proposal contained an increase for women by eight years.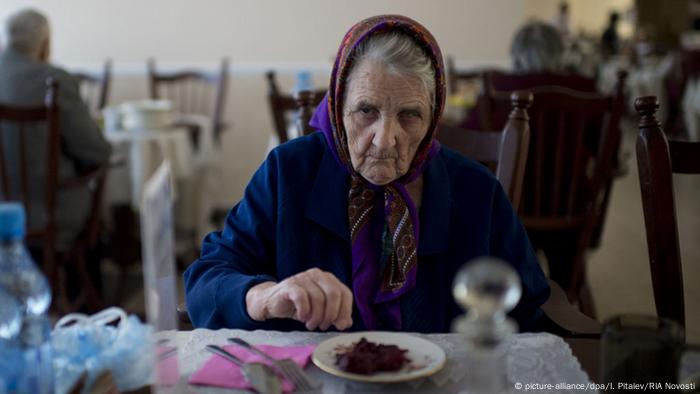 Women were originally going to have to work 8 years longer in pension reform that was originally proposed
It was only following a surge of protests that Russian President Vladimir Putin reduced the increase to the currently planned five years — but the protests continue unabated, and thousands of people across the nation again took to the streets this past weekend.
According to Meister, this could end up being a "key moment" for Navalny. No other member of the opposition in Russia can mobilize people across the country like he can, the DGAP analyst said, and it's not only young people he reaches.
"This pension reform has such a great social impact that it actually could generate a broader protest movement, if that were allowed," Meister said, emphasizing that this really is a new situation.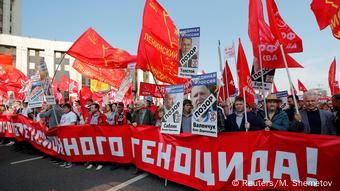 Analysts think the protest against pension reforms could take on an even larger dimension
Kremlin loses in regional elections
The anger over the pension reform can also be seen in the outcome of recent regional gubernatorial elections. Incumbents from Putin's United Russia party lost out to the right-wing populist Liberal Democratic Party of Russia (LDPR) in Khabarovsk and in the central Russian region Vladimir in a runoff vote held Sunday.
The election was a protest vote, said Andrey Pertsev, a political scientist at the Carnegie Center in Moscow. The two LDPR candidates who won in Khabarovsk and Vladimir probably did not even expect to win, he said. Pertsev predicts that the demonstrations against the pension reform will continue to intensify, especially in the lead-up to parliamentary elections in 2021.
Each evening at 1830 UTC, DW's editors send out a selection of the day's hard news and quality feature journalism. You can sign up to receive it directly here.