Since the start of the week, posters bearing the likeness of Romanian Prime Minister Victor Ponta have been plastered to buildings and surfaces across the country. Not in his guise as head of government, but as a presidential candidate.
Current polls put Ponta in the lead, which suggests there could be a runoff between himself and his liberal opponent, Klaus Iohannis. If, that is, he's not tripped up by his alleged involvement in a huge corruption scandal.
The scandal relates to allegations of politicians accepting bribes from IT companies such as Microsoft and Fujitsu-Siemens Computers between 2000 and 2005. Investigations initiated by the FBI are already underway, with others poised to start if the Romanian parliament votes in favor of lifting the immunity enjoyed by certain senators.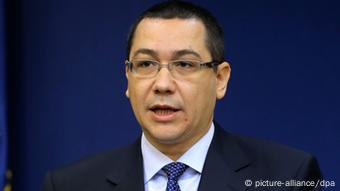 Ponta is making a bid for the presidency, but could be thwarted by a national corruption scandal
Innocent until proven guilty
Although Ponta says he had nothing to do with awarding public contracts, and the national anti-corruption directorate (DNA) confirms that he is not currently under official indictment or suspicion, that could change. Ponta formerly ran the body, which is mandated by the prime minister.
Between 2000 and 2004 that was Social Democrat Adrian Nastase, who upon conviction of illegal party financing, blackmail and bribery became the only Eastern European former head of government to serve time. Ponta is regarded as his protege.
At least one witness statement is believed to implicate Ponta and Nastase in the IT licensing scandal. Foreign companies are alleged to have paid a total of 50 million euros ($63.3 million) in bribes to public servants and politicians in exchange for contracts to fit out the country's schools with their computers at inflated prices and without a public call for bids.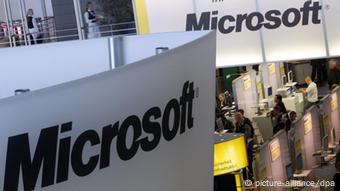 Microsoft is one of the companies at the heart of the affair
Microsoft and several Austrian managers and companies, including Fujitsu subsidiary Fujitsu Siemens and the Romanian office, which closed down in 2009, have all been named in connection with the affair. For its part, Microsoft has promised to assist the DNA with its inquiries.
'Pure dynamite'
Investigators are also looking at two conservative politicians who came to power post-2004. Independent Romanian journalist Dan Christian Turturica describes the scale and scope of the scandal as "pure dynamite" for a whole political class which "benefited directly or indirectly" from bribes over a period of 15 years.
For all that, analysts are predicting that the election campaign of the current prime minister is likely to take the biggest hit from the scandal. Ponta's opponents in the presidential race, former Justice Minister Monica Macovei and liberal Klaus Iohannis, however, are likely rubbing their hands with glee - not least given a recent speech by US Assistant Secretary of State Victoria Nuland
Criticism from the US
In light oftense relations with Russia, Nuland recently sought to reassure central and eastern European states that the US was a committed partner.
"Article 5 of the NATO Treaty means what it says," she stated, though lamenting that some countries in the region seemed "to have forgotten the values" on which NATO and the EU are based.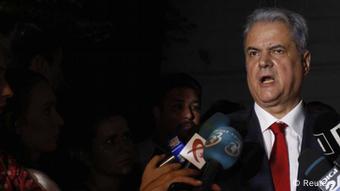 Former Romanian Prime Minister Adrian Nastase was sentenced to jail for corruption
"Today I ask their leaders," she continued. "How can you sleep under your NATO Article 5 blanket at night while pushing illiberal democracy by day, whipping up nationalism, restricting free press or demonizing civil society?"
In her comment, she was broadly taken to be referring to the prime ministers of Hungary, Bulgaria and Romania. For Ponta, who needs votes from the conservative camp to secure his bid for office, Nuland's analysis is a hit.
Yet by the same token, in a country where corruption has been a supporting pillar for so long, many Romanian voters have expressed a willingness to turn a blind eye to the allegations.