Drug deaths are down in Germany, but prescription drug abuse is up, and youths are starting to drink earlier and exorbitantly, according to a new government report.
The 2007 study on drugs and addiction, released on Thursday, found that the number of drug-related deaths in Germany dropped to 1,296 in 2006, the lowest level in 17 years.

The study also revealed that there were 30 fewer drug-related deaths last year compared to 2005, a large decrease from the 2,030 deaths recorded in 2000.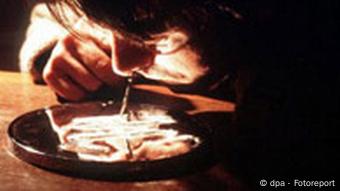 Deaths caused by drugs like cocaine and heroin are down
Despite the good news on those fronts, Federal Drug Commissioner Sabine Baetzing said drugs continue to be a serious problem that should not be ignored.
"The containment of drug and addiction problems remains one of the most important political and societal challenges in Germany," Baetzing said in a statement.
The number of first-time users of hard drugs like heroin and cocaine also declined in 2006.

Soft drugs a problem

While the report documented some successes against hard drugs, it also highlighted Germany's continued problems in managing addiction to so-called "soft" drugs like tobacco, alcohol and prescription drugs. According to Baetzing, the use of soft drugs is becoming more and more acceptable in the German society.
"The relaxed view of everyday drugs like tobacco, alcohol and prescription drugs in particular leads to immeasurable, often silent and unnoticed suffering for those addicted," she said.

Some 1.6 million Germans were classed as suffering from alcohol dependency in the report, which said one in five people aged between 12 and 25 were regular consumers of alcohol -- drinking more alcohol and starting younger than ever before.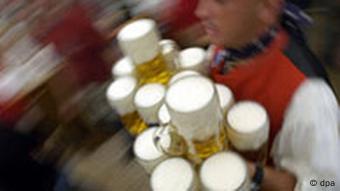 German youths are starting to drink at younger ages
The problem of excessive alcohol consumption among youth hit the headlines recently when a 16-year-old died in Berlin after a night of binge drinking at a club. Some reports claim that the boy drank upwards of 50 shots of tequila.

Lawmakers are now considering whether to revisit the possibility of raising the drinking age for beer and wine from 16 to 18 years old.

"The affair is extremely serious, the data is alarming," said Mario Czaja, a conservative Christian Democrat (CDU) lawmaker in Berlin.


Prescription drugs

The report went on to document that between 1.4 and 1.9 million Germans are addicted to prescription drugs, two-thirds of whom are women.

Karin Mohn from the German Center of Addiction Research said in the report that prescription drugs are too quickly prescribed to women for social and psychological symptoms.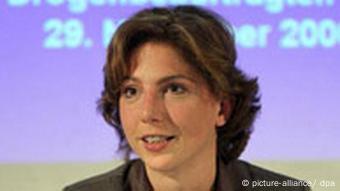 Commissioner Baetzing wants more focus on soft drugs
"Psychotropic drugs can help with medical conditions and illnesses, but they cannot solve life's problems," she said.
According to Baetzing, the drug commissioner, more focus must be put on the research and treatment for people suffering under their addictions to prescription drugs.
"Continued education must highlight the risks of the consumption of any drug that can lead to addiction," she said.