Germany's renewable energy sector exported installations worth 6 billion euros ($7.9 billion) in 2006, as opposed to exports of only 500 million euros in 2000, the Frankfurter Allgemeine Sonntagszeitung (FAS) newspaper wrote on Sunday, quoting figures from the branch association Bundesverband Erneuerbare Energien.

The branch intends to grow by 10 percent each year and to reach turnover of around 120 billion euros by 2010. Currently turnover stands at around 16.4 billion euros. The branch also aimed to increase the number of workers in the field -- now around 170,000 -- to 500,000 by 2010, the paper wrote.


Companies in "Hamburg, Husum, Thalheim and Freiburg are the stars in the production of solar cells, windmills and bio-fuel plants," according to the FAS.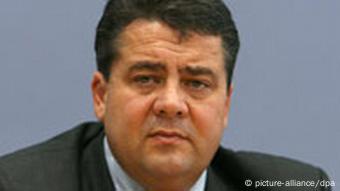 Gabriel, a Social Democrat, says Germany has to work hard to stay on top
One-third of the water-power installations worldwide come from the German company Voith from Heidesheim, and nearly every other windmill and every third solar cell were made in Germany, the paper wrote. Thirty-four percent of the cells were exported.

US could be a threat


The paper credited Germany's previous government of Social Democrats and Greens with fostering renewable energies, but said the breakthrough in the field was a result of the worldwide debate about climate change and concerns about Russia supplying energy to Europe.
German Environment Minister Sigmar Gabriel, however, said that US companies could take the place of German and European companies in important export markets.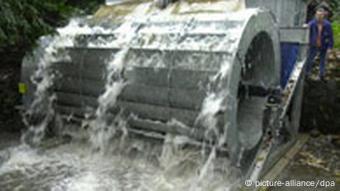 The city of Freiburg also uses water power

"Europe must make a great effort not to be left behind," he told the Financial Times Deutschland in an interview published Monday.
"The USA is making enormous leeway in the use of renewable energies, though not so much for ecological reasons, but rather strategic reasons," he said. "They discovered these energies to make themselves more independent of gas and oil imports."
Gabriel announced that, consequently, he work toward doubling the amount of non-fossil new energies in Germany by 2020.