In the throws of the counterculture protests of the 1960s, Sonia Rykiel's relaxed sweaters allowed women to escape the constraints of stuffy suits.
"My mother died at 5:00 this morning at her home in Paris from the effects of Parkinson's," Nathalie Rykiel, who manages her mother's fashion house, told the French news agency APF on Thursday. Rykiel had endured a long battle with the disease.
Sonia Rykiel, born in the Paris suburb of Neuilly in 1930, got her start making maternity dresses for herself.

In 1962, she had her big break as a designer with a bulky garment known as the Poor Boy Sweater. Although the top was criticized for its large stitches, it drew attention when Elle magazine featured in on the cover of its December 1963 edition with French pop idol Francois Hardy.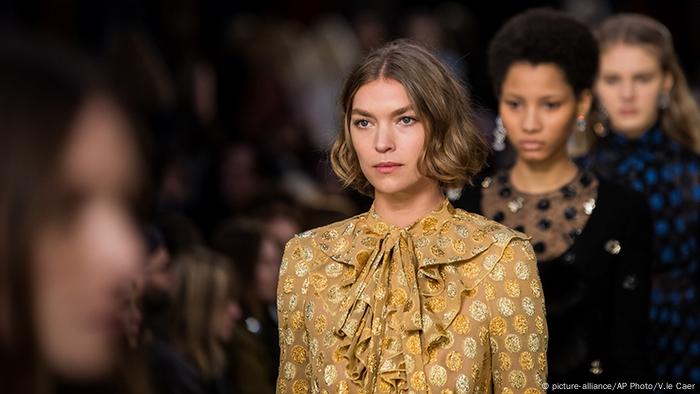 Creations from the Sonia Rykiel label are presented in Paris in March 2016
After that, the sweater took off and was seen on movie stars like Brigitte Bardot and Audrey Hepburn, as well as singer Sylvie Vartan.
In 1968, Rykiel went on to open her own ready-to-wear shop on Paris' Left Bank.

Her other designs stayed true to her liberating, comfortable approach to women's fashion, including the use of external stitching and seamless skirts. She went on to expand her collection to include menswear and children's collection, as well as accessories and perfumes.
"Sonia Rykiel was a free woman, a pioneer who forged her own path," a statement from the Elysee Palace said. "She not only invented fashion but also an attitude, a way of living and being, and offered women a freedom of movement."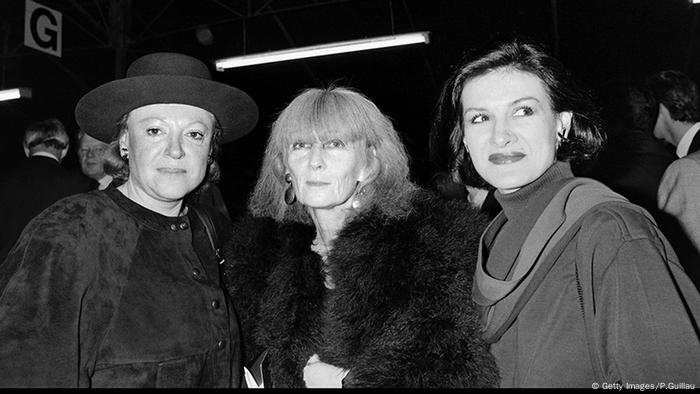 Sonia Rykiel (center) is pictured with French singer Regine (left) and Paloma Picasso in 1984


kbm/rb (AFP, AP, dpa)