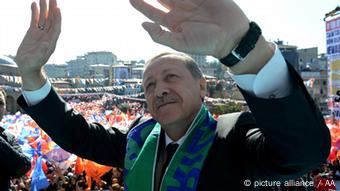 Recep Tayyip Erdogan is considered the clear favorite in the Turkish presidential election this Sunday. After more than a decade as prime minister he is barred from seeking a fourth term. Instead he wants to lead the country as its president, hoping to associate himself with mega-projects such as a canal bypassing the Bosphorus and a third airport for Istanbul. The past few years have shown which direction Erdogan is taking. Opposition politicians and journalists have been vilified, persecuted and arrested. There have been brutal crackdowns on social protests, such as the Gezi Park movement. In addition, his premiership has seen Islamic precepts being written into law.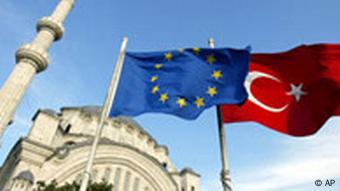 Turkish society is deeply divided. Erdogan has many supporters among religious conservatives. He is viewed as a man of action, who rose to the top from a humble background and who has boosted Turkey politically and economically. Erdogan's critics fear that as president he will cement his already firm grip on power, continue to weaken democratic control mechanisms and transform the secular Republic of Turkey into an authoritarian Islamic state.
Let us know what you think. Send an email to quadriga@dw.de
Turkish Elections - Erdogan Forever?
Our guests: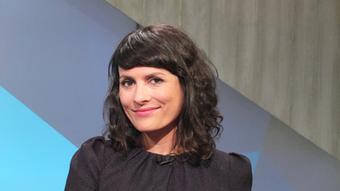 Yasemin Ergin - is a freelance journalist from Germany with Turkish roots. She is one of the editors of Zenith, a magazine that deals with the Middle East and the Arab world. After her studies of Political Science at the University of Hamburg and Smith College, Massachussetts, she pursued a traineeship at the German public radio and TV broadcaster NDR. Lately, she has reported extensively from Turkey, for example, on the Gezi protests, the changes in Turkish society and the relationship between prime minister Erdogan and the Turkish community in Germany.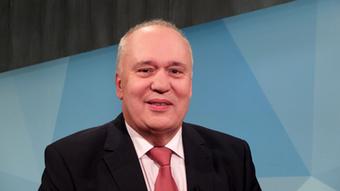 Baha Güngör – is head of Deutsche Welle's Turkish service. He began his career as a journalist with the German newspaper, the Kölnische Rundschau. Güngör has worked as a foreign correspondent for Reuters and as a correspondent with several newspapers reporting from Turkey and Greece. He has also authored a book on the German view of Turkey's bid to join the European Union.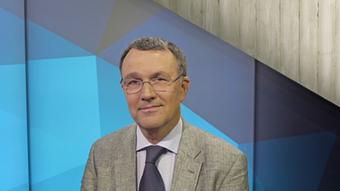 Michael Lüders - Born in Bremen, in 1959, Lüders studied Arabic literature in Damascus as well as Islamic studies, political science and publishing in Berlin. His dissertation focused on the Egyptian cinema. His works include documentaries for German public television and a long stint as Middle East correspondent for the "Die Zeit" newspaper. Lüders lives in Berlin, working as a political adviser, publicist and author on middle eastern issues.